The Qatar Ministry Of Municipality Plans To Roll Out Advanced Parking Facilities Across Qatar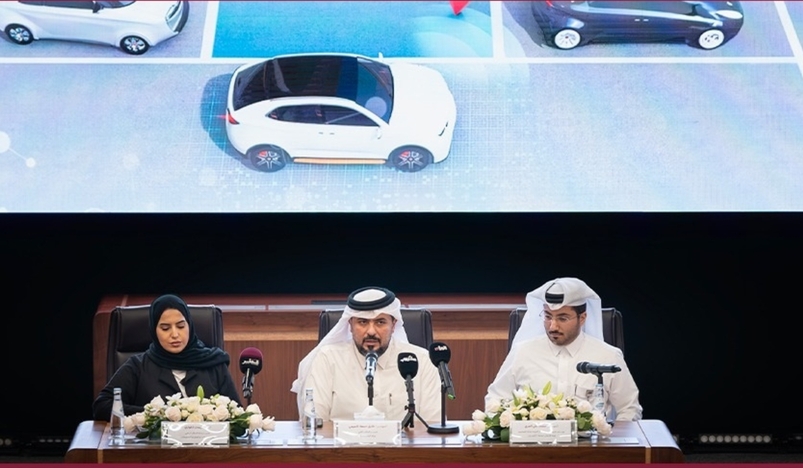 Qatar's Ministry of Municipality to modernize parking nationwide
The Ministry of Municipalities hosted a press conference to unveil the progress made in the State Public Positions Management Project, which operates under the framework of Law 13 of 2021, focused on regulating vehicle parking. The project is nearing completion, and once finalized, it will initiate the management of public parking areas, overseen by specialized municipal departments in collaboration with private sector partners.
This public-private partnership in parking management is designed to enhance the overall quality of life, humanize urban environments, and streamline parking space utilization. Its primary objectives include alleviating congestion, reducing traffic jams, and promoting the utilization of public transportation.
The goals of the national vehicle parking management project are as follows:
To oversee the management of both public and private parking areas in accordance with Law No. (13) of 2021, which governs vehicle parking, with the intention of enhancing the quality of life in urban areas and residential communities.
To align with the objectives of the Qatar National Vision 2030 and implement the State Parking Master Plan 2022 and the Qatar Transport Master Plan 2050 as part of the broader mission.
Through the following means:
Alleviating traffic congestion and gridlock


Efficiently organizing parking spaces


Promoting the utilization of public transportation


Decreasing emissions and environmental pollution


Enhancing traffic safety statistics


Reducing instances of illegal parking


Leveraging state resources for infrastructure investment
The Smart Parking System encompasses:
3,300 sensors


100 identification plates


10 parking management systems
The initial phase of Smart Parking Regulation Areas covers:
In Central Doha:
Al Jasra


Msheireb


Al Najada


Barahat Al Jufairi


Fereej Al Asmakh


Old Ghanim


Al Souq


Al Rufaa


Al Hitmi


Al Mirqab


Al Salata
In West Bay:
Corniche Smart Parking Area:
The entire Corniche, spanning from the Sheraton to the Museum of Islamic Art, is equipped with sensors and information boards, totaling 250 sensors.