The Professor of Meat Günaydin is open in Place Vendome to treat customers with best quality of meat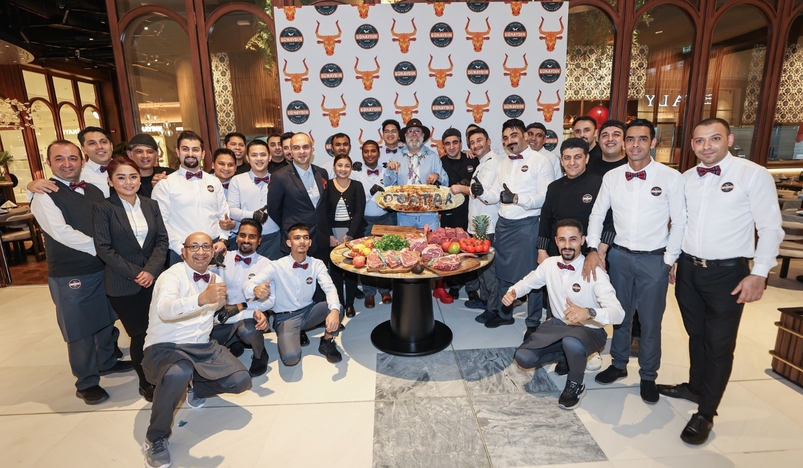 Meat Günaydin is open in Place Vendome
Günaydin, the renowned Turkish restaurant, has recently opened its first branch in Qatar, located in Place Vendome. This exciting development is set to elevate the food and hospitality sector in Qatar with its authentic Turkish cuisine, specializing in meat dishes that are the signature of the brand.
Situated at the ground floor opposite the dancing fountain, Günaydin offers a joyful and exciting dining experience. The founder and master chef, Cüneyt Asan, welcomed media guests to a special ceremony with live demonstrations and displays, showcasing his mastery of the craft. Chef Cüneyt Asan has specialized in butchery for over 50 years and has earned prestigious titles such as 'The Professor of Meat' and 'Fastest Butcher in the World'. He has mentored some of the most renowned Turkish chefs who have become food ambassadors for their country worldwide.
During the event, guests were given a special tour of the restaurant, where they were introduced to the most desirable meat chops and cuts, along with fresh juices and appetizers. Günaydin offers American, Australian, and Turkish beef, as well as Wagyu beef from Japan, providing customers with a memorable culinary experience.
The restaurant offers an array of meat dishes, with the most preferred cuts being the tomahawk, T-bone, Dallas, and rack of lamb. In their kebab restaurants, the most popular kebabs are adana, urfa, alinazik, and seasonally, keme kebab and yenidünya kebab.
Günaydin welcomes guests on Mornings on Fridays and Saturdays to enjoy a memorable breakfast experience from the famous Turkish cuisine.
Günaydin Qatar Restaurant promises to be a new and exciting culinary destination, showcasing the best of Turkish cuisine in Qatar. The restaurant is open daily from 10 AM until 12 Midnight, serving customers with exceptional food and hospitality.