The Powerful Women of Qatar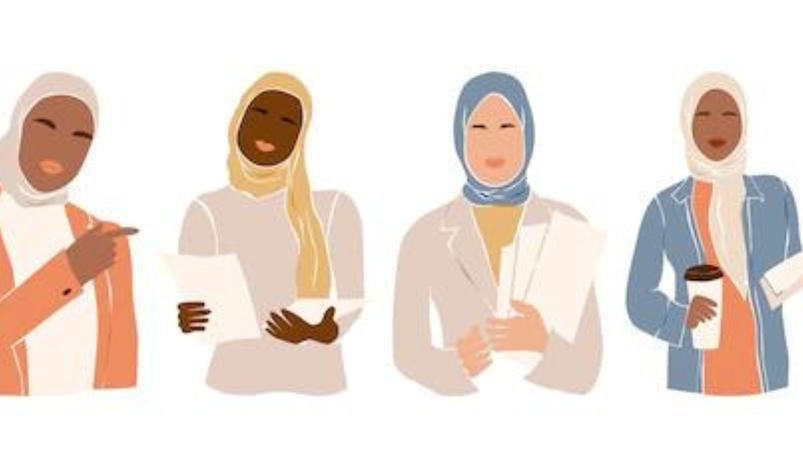 The Powerful Women of Qatar
The number of female entrepreneurs in Qatar has significantly increased in the last few years with a rise in the various incredible projects led by powerful women. These women continue to inspire people all over the world with their vision and contributions to society, and are an inspiration to the people of Qatar, especially the young girls that are looking up to them.
Her Highness Sheikha Moza bint Nasser Al Thani
Co-founder and Chairperson of Qatar Foundation
HH Sheikha Moza is the daughter of Nasser bin Abdullah Al-Misned, who was imprisoned for his political activities against the ruling Emir of Qatar and was raised in Kuwait during her family's self-imposed exile. She only returned to Qatar in 1977, the year she married Sheikh Hamad bin Khalifa Al Thani, the country's Heir Apparent at the time, who would later ascend to the Throne in 1995. Sheikha Moza graduated from Qatar University with a BA in sociology in 1986. She has since spearheaded educational and social changes in Qatar and founded national and worldwide development initiatives, such as the Qatar Foundation for Education, Science, and Community Development. Sheikha Moza has also become well-known for her glitzy appearance, adapting haute couture styles to adhere to Islamic modesty rules.

Sheikha Hanadi bint Nasser Al Thani
Founder & Chairperson of Amwal, CEO of Nasser Bin Khaled AL Thani & Sons Group.

The World Economic Forum named Sheikha Hanadi a young global leader in 2005. She was subsequently chosen by Qatar's most renowned daily, Al Raya, as the personality of the year in recognition of her leadership and significant contributions to the country's economic development. Sheikha Hanadi received the title of Woman CEO of the Year in 2006 from the CEO Middle East Awards in recognition of her remarkable contribution to Qatar's strong economic and social presence throughout the Arab world. She has worked her way up to the top and is now an inspiration to other women in the area who want to be successful in business.

Buthaina Al Ansari
Founder and Chairperson of Qatariat T&D Holding Company
This inspirational woman and mother of four lovely children is a passionate advocate for women's advancement, and her goal is to help the women in her community have better working lives. She was given the status of ambassador for Qatar Women Leading Change as a result. 
Buthaina Al Ansari is the founder and chairperson of Qatariat T&D Holding Company, which assists Qatari women in gaining business skills so they can advance in the workplace. She also serves as Senior Director of Human Resources at Ooredoo (previously Qtel). She belongs to the MENA Business Women's Network and serves on the board of the Qatar Business Women's Association. Buthaina was named one of the 100 Most Powerful Arab Women in 2012 by Arabian Business, and she received the Most Inspirational Arab Woman of the Year Award from L'Officiel Qatar.

Her Excellency Dr. Hanan Mohamed Al Kuwari
Minister of Public Health & Managing Director of HMC
Qatari healthcare management expert, Hanan Mohamed Al Kuwari, was listed as Number 20 on the CEO Middle East's list of Top 100 Arab Women in 2015. She holds positions on numerous medical boards in Qatar and the US, and was appointed as the Minister of Public Health for Qatar in January 2016.
Dana Al Fardan
First female Qatari contemporary singer and songwriter
Dana Al Fardan is a self-taught composer and songwriter from Qatar who was born on July 29, 1985. She is renowned for being the first female composer, vocalist, and songwriter in modern-day Qatar, and the first Qatari woman to sing in English. Dana is the Cultural Ambassador for the Qatari Philharmonic Orchestra. Her music is a fusion of classical and modern music with a heavy Arabic flavor. 2013 saw the release of her debut album Paint, which helped Dana gain worldwide recognition.
Sheikha Al Mayassa bint Hamad Al-Thani
Chairperson of the Qatar Leadership Center and Qatar Museums
The sister of the Emir of Qatar, Sheikha Al Mayassa bint Hamad bin Khalifa Al Thani, works in both official and informal education. She serves as chair of the Qatar Leadership Center, Reach Out to Asia, Doha Film Institute, and Qatar Museums. She has had the honor of serving her country in a variety of capacities, including philanthropy, leadership, education, and culture. As a result, she has been able to promote dialogue between different fields and cultures. Her goal as a public worker is to support the Qatari community locally and promote the nation's diversity by using the visual arts as a means of expression. Sheikha Mayassa strives to create an exciting creative future for Qatar through her work in the public sector and her support of the Qatar Vision 2030, which will link artistic communities in all spheres of culture.
Sheikha Asma Al Thani 
First Qatari Woman to climb Mount Everest
Sheikha Asma is well known for her numerous athletic accomplishments. Her recent ascent of Mount Everest, the highest mountain peak in the world, made her the first woman from Qatar to do it. The achievement of being the first woman from Qatar to reach the North Pole was bagged by her as well. 
HE Salah bin Ghanem bin Nasser Al Ali, Minister of Sports and Youth, presented her with the GCC Excellence Decoration in appreciation of her valuable contributions to youth work. 
By proving that the unthinkable is feasible and dispelling antiquated misconceptions about women and other gender-related hurdles, Sheikha Asma sets an example for young minds.

Afaaf Al Qorane
First female professional boxer in Qatar
Afaaf Al Qorane is the first female professional boxer in Qatar, and is revolutionizing the sporting landscape for females there. 
Before being recognized by the Boxing Federation and Olympic Committee, she attended boxing camps in 2017 and 2018, and is currently competing for Team Qatar.
She is passionate about making a difference in the sports industry and recognizes the need of having female role models and representation in the sport of boxing. Afaaf Al Qorane envisions creating a community for women's boxing in Qatar. She wants to be a mentor, support young women, and inspire them to engage, have confidence in themselves, and realize their aspirations.

Lulwa Al-Marri
Qatar's 'First Female Ironman'
Lulwa Al-Marri is a Qatari Sportsperson and Qatar's 'First Female Ironman'. She has always enjoyed cycling and jogging, and strives to give herself a new challenge everyday. She aimed to finish a triathlon by combining her favorite sports- swimming, cycling and running. Lulwa achieved her aim of becoming the first woman from Qatar to finish a full distance triathlon in August 2021.