The Multi Grammy Award Winning Akon Performs Live In Doha This December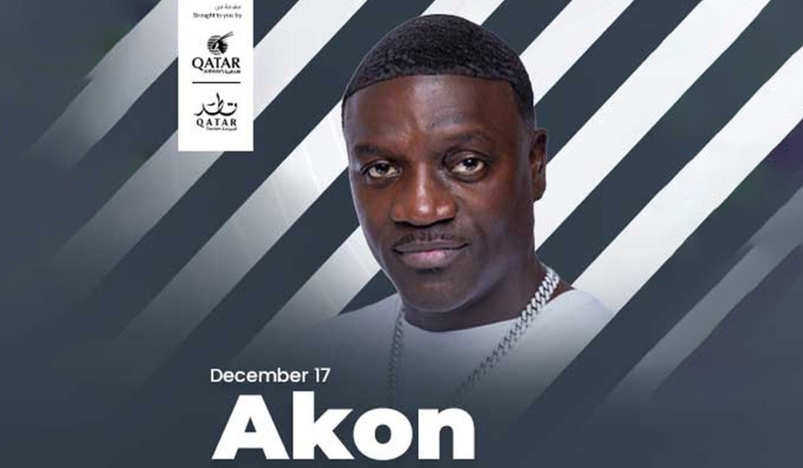 The Multi Grammy Award Winning Akon Performs Live In Doha This December
Qatar Airways and Qatar Tourism, in association with Alchemy Project are delighted to announce that one of the best-selling R&B/hip-hop artists Akon will perform live in Doha for the first time. The Senegalese artist, responsible for the hits "Smack That" and "Lonely", will perform at Doha Golf Club on December 17.
Akon is accredited with over 200 guest appearances and 32 Billboard Hot 100 songs. He has worked with immense names in the music industry: Snoop Dogg, Eminem, Gwen Stefani, and Michael Jackson.
So many huge stars have already performed on World Stage lately, among them Enrique Iglesias, Black Eyed Peas, J Balvin, Robbie Williams and the last of genuine world-class talent descending on the capital this week: Tamer Hosny (December 13) and Akon (December 17). Brought to you by Qatar Airways and Qatar Tourism. Sponsored by Ooredoo, Coca-Cola, Qatar Duty Free. Organized by Alchemy Project. Under Qatar Live 2022 series of events.
The concert's age restriction is 21+. Guests must present a valid ID at the entrance.
Tickets start from $75, available on Tixbox.com
"It is a pleasure to host Akon in beautiful Doha and announce this not-to-miss last World Stage performance on December 17. The global superstar Akon will bring an ample of emotions to the audience and that's how we will be honored to close the World Stage", said Mac.s.Far, CEO of Alchemy Project.