The Men's Skeet Shooting Team From Qatar Secures A Silver Medal At The Hangzhou Asian Games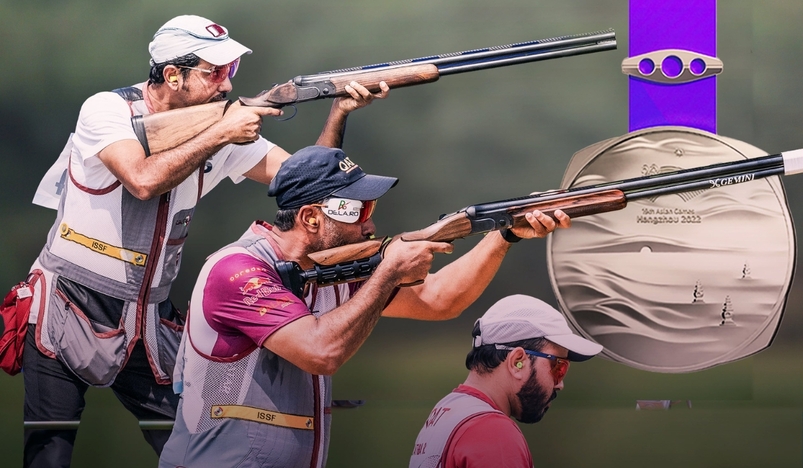 Qatar Men's Skeet Shooting Team Secures A Silver Medal
On Wednesday, at the 2023 Hangzhou Asian Games, the men's skeet shooting team of Qatar, consisting of Nasser Saleh Al Attiyah, Rashid Saleh Al Athba, and Masoud Saleh Al Athba, secured a silver medal in the men's skeet shooting competition.
The trio scored a combined total of 359 points, earning them second place, with China's Han Xu, Liu Jiangchi, and Wu Yunxuan leading with 362 points. India's Angad Bajwa, Gurjoat Singh, and Anant Jeet Singh secured third place with 355 points.
Previously, Al Attiyah achieved gold medals in the skeet team event during the 2022 Busan and 2010 Guangzhou Asian Games. Masoud secured both individual and team skeet gold medals at the 2022 Busan Asian Games and was also a member of the gold medal-winning skeet team in Guangzhou.