The Mango Festival kicks off at Safari outlets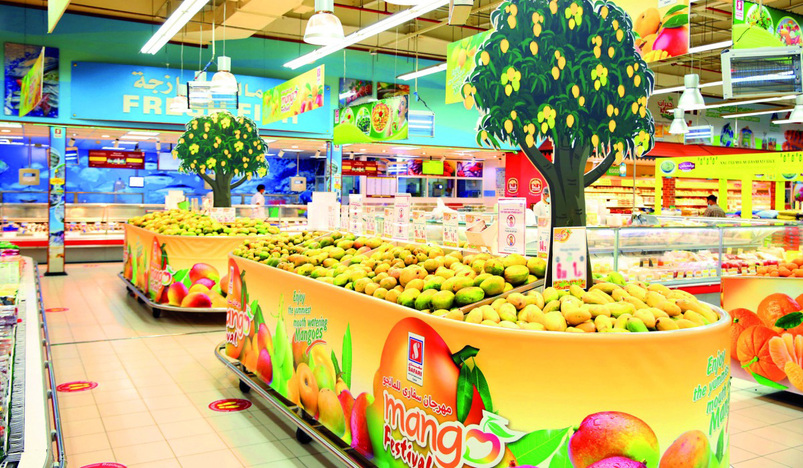 Safari outlet
Safari, one of the leading hypermarket group in Doha, has introduced The Mango Festival which showcases more than 30 varieties of mangoes imported from various countries like India, Pakistan, the US, Brazil, Thailand, Kenya, Australia and  the Philippines. 
This festival includes Indian mangoes such as Alphonso, Kesari, Badami, Thottapuri Malgoa, which are high in demand, as well as native mangoes such as Sindoor, Poovan Pancharakuttan, Unda Mango, Kurumanga and Kannadi Poovan.
Safari is able to deliver the required quantity of mangoes at the best price and quality as those are directly imported by air from their respective countries, without losing the novelty and quality.
In addition, the Safari Bakery and Hot Food section also have a variety of mango dishes, which includes Mango Cake, Mango Rasmalai, Mango Payasam, Fresh Mango Pickle, Mango Fish Curry, Mango Shrimp Curry, Mango Chammanti and Mango Chutney among others.
In addition, Safari has launched a special promotion called "Juice Junction" exclusively for fresh juices and milkshakes in order to become a source of  relief from the rising summer heat and maintain a healthy atmosphere. More than 30 juices are available in the Juice Junction promotion, which features a variety of juices lined up in the Fresh Food category. 
It includes Fresh Mango, Orange, Papaya, Pineapple, Strawberry, Kiwi, Avocado and all other fresh fruit juices. 
In the Milk Shakes category; Dates, Soursop, Chikko, Banana, Mango and many more varieties are available. Special juices like Gooseberry, Beetroot, Bitter Gourd, Sugar-Free juices are also available in this promotion.
Combo meals like Chicken Burger with Fresh Juices, assorted sandwiches with fresh juices, and medium size pizza with assorted fresh juices have also become a part of this promotion. This fabulous promotion starts today at all safari outlets across Qatar.