The Investors Guide to Qatar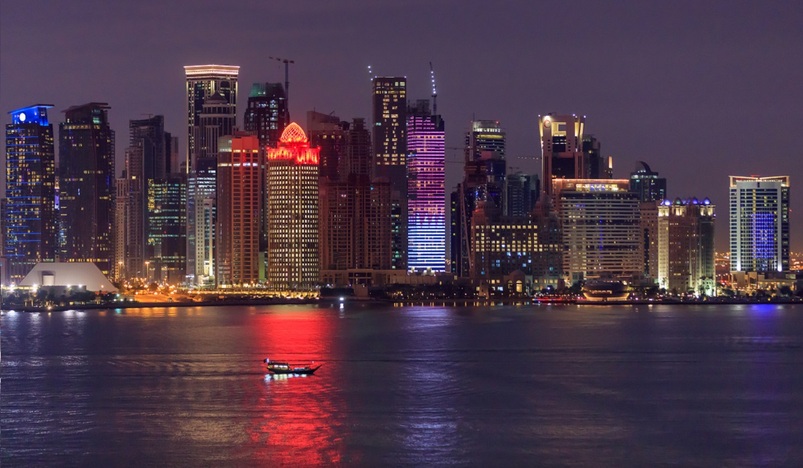 Investment in Industry
Investment in Industry
In line with its National Vision 2030, Qatar has worked to shift its developmental focus away from oil and natural gas by working towards economic diversification. An integral part of this diversification is the participation of foreign investors in the economy; which has, in turn, led to a more  liberalized business environment in the State. One such example is Law #1 of 2019, which allows foreign investors to hold up to 100% ownership in a Qatari company. Before the law took effect, foreign investors could only hold up to 49%; with the remaining 51% needing to be owned by a Qatari national. 
Another attraction for investors is Qatar's competitive taxation policies. There is no personal income tax, property tax, or capital gains tax of any kind; but, there is business income tax. However, it is taxed at a flat rate of 10%.  
Qatar's encouraging incentives, coupled with the organization of the FIFA World Cup 2022, have attracted many foreign investors to a wide range of sectors including energy, construction, and agriculture.  According to Qatar's Planning & Statistics Authority, Foreign direct investments totaled over 720 billion QR as of April 2019.
For investors (local or international), The Ministry of Commerce and Industry has developed the Invest in Qatar website for investors guide. 
Investment in Funds & Stocks
The Qatar Stock Exchange offers a myriad of investment opportunities to expats and nationals alike. However investors may not directly invest; rather, they must act through an intermediary. Here you can find the approved/licensed brokerages in Qatar. It is important to note that the 2019 law does not apply to companies listed in the QSE; meaning that non-Qatari investors may not own more than 49% of a company listed on the QSE. 
Like the Qatar Stock Exchange, investment funds, in the form of mutual funds and equity funds, are available to locals and expatriates. For the specific  information of the respective available funds, check out the websites pertaining to the investment funds of Qatar National Bank, Doha Bank, and the Commercial Bank of Qatar. 
Investment in Property
An alternative opportunity for investment in Qatar may come in the form of property. For expatriates, options to purchase property are limited to a few designated areas. The most recognizable of these options would be The Pearl Qatar. This swanky island is constituted of land reclaimed from the sea and is a one-of-a-kind destination serving as the nexus of residential living, luxury and leisure. From The Pearl-Qatar: "On this fascinating Island, luxury living blends with lively shopping and entertainment, and scenic backdrops are complemented by a thriving community lifestyle, making The Pearl-Qatar a true living wonder…" 
Within a 5 minute drive by car is the West Bay Lagoon (AKA Legtaifiya Lagoon), where beachfront villas have prime access, in this peaceful waterfront community. Lusail City, another opportunity for property investment in Qatar, offers a particularly exciting opportunity as the 2022 World Cup Final will be hosted in Lusail.
Alternatively, if this big city glitz and glamor does not seem appealing, Al Khor, approximately 50 km north of Doha offers a quiet, secluded alternative. Property Finder is a tremendous resource for information on properties within these districts.