The Inspiring Life Story of Ed Sheeran Will Motivate You Like Nothing Else!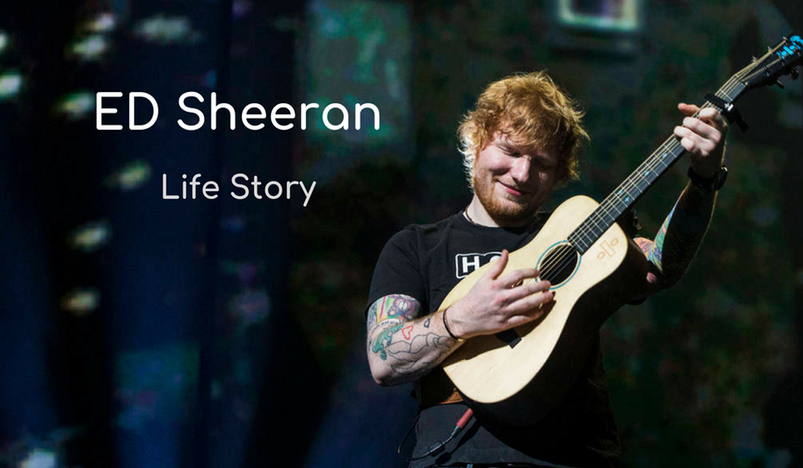 Ed Sheeran
Ed Sheeran - a popular name in all party venues or disco pubs these days. The superhit singer has time and again released amazing numbers for his fans to groove in. More so, his concerts are always full of people - from the young to the old, he is loved by all. 
But what got him to the place he is in today? If you're thinking that Ed Sheeran got lucky just by luck, then you are sadly mistaken. Ed, like many others, didn't have his road to success easy. He had seen and experienced a lot of hurdles from a very young age. 
Starting from becoming a bullied child to fighting inner battles, the English singer embraced it all and faced the challenges that came his way and won the hearts of all.
Born in February 1991, Edward Christopher Sheeran, struggled with socializing while in school and bullied everyday at school, mainly for his stutter and oversized glasses. In fact, as a kid he had a surgery done that went wrong and left him with a lazy eye and severe speech problems. But inspite of all this, he had an interest in music from a very young age. He became part of a church choir at 4 and started playing the guitar.
At age 11, Ed was writing songs, after he was inspired by a backstage chat with Irish singer Damien Rice.
However,  speech therapy wasn't going well and he was almost sure that he'll remain that way for the rest of his life. 
But soon, things took a different turn after his father brought him Eminem's record. Ed Sheeran was amazed by how fast the singer was rapping. 
Ed soon started performing in different venues, performing in 12 shows in a week for four years. It wasn't long when he was already recording CDs and selling them.
When Ed was 14, he took his guitar, packed some clothes, and headed to London to officially start his music career and see where it can take him. 
He got his big leap in 2010 and social media made the success happen faster. Not many singers were leveraging the potential of social media channels at the time, but Ed Sheeran quickly spotted (and leveraged) their potential. 
He was posting his videos online, and one of them was noticed by the rapper Example, who liked his style so much that he invited him to tour together.
Soon after, people across the world started tuning in to his YouTube videos and paid attention to the ginger boy with the guitar.
His first show was when actor Jamie Foxx, then a local radio host, invited him for a state show. For the very first time, he got a standing ovation. Foxx was in fact, so impressed that he let Ed Sheeran use his recording studio.
Subsequently after hitting #2 on iTunes with a new release, Ed was invited to work with Atlantic Records. With their help, he created his label debut studio album "+" which sold 102,000 copies and later that year became the second best-selling debut album in the UK. 
After this instant hit, he collaborated with One Direction and Taylor Swift. Ed Sheraan's next album, "x", that released in 2014, included some of the biggest hits, He won the Grammy Award in 2016 for Best Song of The Year category.
So what do we learn from this inspiring story of Ed Sheeran? The Inspiring life story of Ed Sheeran is powerful enough to bring back the hope for all who want to make it big, for if one has hope, he/she has everything.