The Guide For Buying Property in Turkey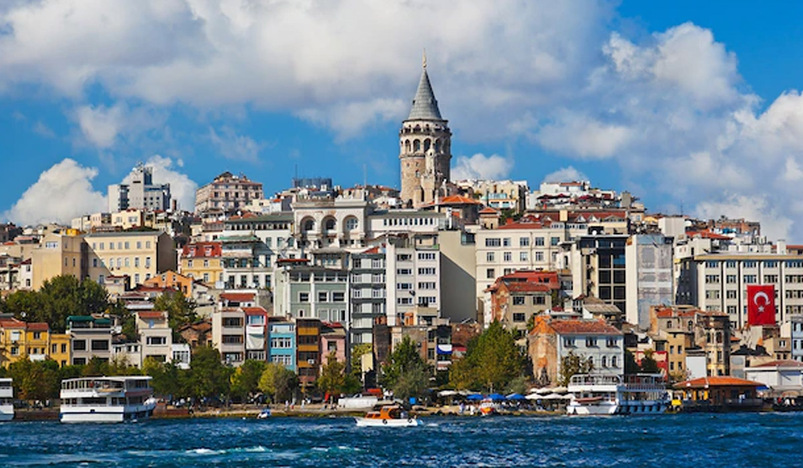 Property in Turkey
Turkey is quite a preferred destination for expats and tourists. Especially the climate with four seasons and sightseeing opportunities make Turkey attractive. For some expats, buying a home in Turkey is a more profitable option considering the benefit of gaining citizenship.
In this guide, you can find the necessary information about buying property in Turkey and the potential advantages of doing so.
Let's begin with the advantages of buying a home in Turkey. 
Advantages of Buying Property in Turkey
Turkey grants citizenship to foreigners who buy a house in Turkey. Such real estate must be at least $250,000. To keep your citizenship rights, you cannot sell the real estate in the first three years.
You have lots of options regarding the type of property in Turkey. You can buy an apartment, a house, or a warehouse anywhere in Turkey. Big cities like Istanbul and Bursa are likely to bring high profits. It's also possible to invest in natural resources as well. This is possible when you get properties near any bay or forest.
Low costs in Turkey can also benefit you by causing you less expense. In addition, when you get properties in Turkey, it'll be more affordable than doing it in Europe or the US. The reason for this is that the value of the Turkish currency (lira) is less than Euro and Dollar.
Process of Buying Property in Turkey
Buying property in Turkey is a fast process that can be completed within around a month. Let's look at the steps one by one. 
- The first step is to find a good agency to get properties according to your interests. At the same time, search for the best destination in Turkey that suits your benefits. Visit the country before the purchase process if you can. This will give you an idea about which place suits your fancy.
-  It's advisable to visit as many properties as possible with your agent.
-  After you choose the property, you can negotiate the price of the real estate. In addition, don't forget to talk about the terms of purchase as well.
-  Now, this step entails reserving the property. It costs around $1,300 to reserve it.
- Finally, you're through the end of the purchase process. You can either hire a lawyer to complete the process on your behalf. Or, it's possible to obtain a foreign identification number and find a translator. In this way, you can finalize the property-purchase process.
- Check the paperwork once again. When everything's fine, you can get your title deed (TAPU in Turkish). This means that the property is finally registered in your name.
About Real Estate in Turkey For Foreigners
Buying property in Turkey is especially easy for foreigners because of the exchange rate against other currencies. Istanbul, Ankara, and Izmir respectively are the most popular cities preferred by foreign buyers. 
A restriction for foreigners also exists in terms of the size of the land. As a foreigner in Turkey, you cannot purchase land that is more than 30 hectares. It's also not possible to buy land quantity exceeding 10 percent of a town or the total landmass of the region.
What Are the Required Fees While Buying a Home in Turkey?
The fees and taxes differ depending on your condition with the property in question. You're subject to different types of taxes when, for example, you buy or sell your property. Find the details below:
- Buying property in Turkey entails a VAT of 18 percent, a title deed fee, and a stamp tax.
- Selling your property in Turkey entails again a VAT of 18 percent and a capital gains tax.
- Finally, holding your property brings several taxes including property tax, rental income tax, withholding tax, compulsory earthquake insurance. You'll also need to subscribe to utilities and be subject to Surcharge for the Protection of Immovable Cultural Assets. 
When you buy a house in Turkey opens new gates for you like citizenship enjoying a beautiful landscape. Go get your citizenship rights in maybe less than a month.