The Best Baseball Gloves Every Champ Buys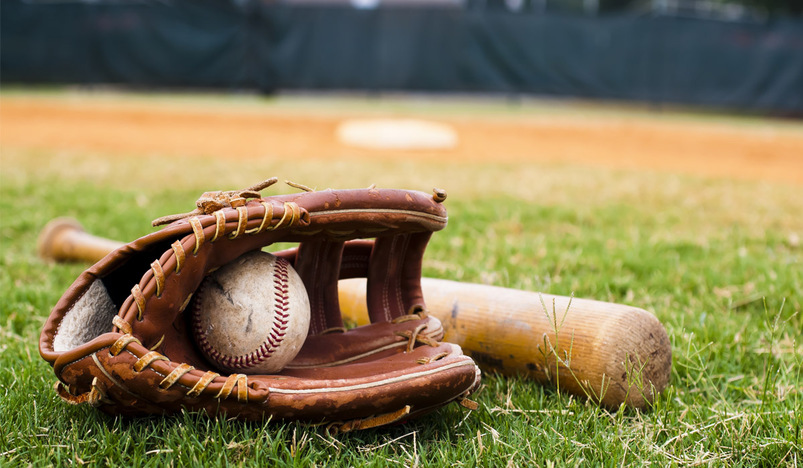 The Best Baseball Gloves Every Champ Buys
Every sport has its own equipments that are designed as per the sports rules and regulations. Sport equipments not only makes it easy for the players to play the game but also keeps them safe from getting fatally injured. Baseball is also one such game that involve high athleticism and thus requires equipments that are first class so that players don't get injured.  Equipments like batting helmet, catcher's helmet, sliding shorts, baseball cleats, bat, gloves, catcher's mitt, first baseman's mitt, batting gloves etc. are some of the equipments that make it safe for the players to play the game in full spirit and entertain the audience. 
Today we will be talking about one baseball equipment that can be termed as the most important equipment of the sport. Well we are talking about first class baseball gloves that come very handy for every player to catch the ball and save their hand from the hard landing impact of the ball. So if you are an admirer of America's favorite pastime sport then you must only buy the best gloves. No matter whether you are an amateur or play baseball just for fun or want to be a professional player one day it is necessary that you must avoid inferior quality gloves at all cost. But if you don't have slightest of idea what to look for in a good glove and which brand to choose then read below. 
A good baseball glove is made up of superior quality material and all its parts are designed just perfectly. A good glove consists of a Web, Palm, Lacing, Hinge and Heel all of which are joined together superbly. So first look at the gloves and inspect whether all the parts are in place with good details and finishing. Now coming to the brands that manufacturer the best baseball gloves that every baseball enthusiast must have are as follows:
Rawlings Heart of the Hide Glove Series: This range of heart of the hide from Rawlings is known for its superior quality, comfort feel. This is made up of grain leather and comes in all types for all positions. The strong padding and support provides additional protection to the player.
Mizuno GPP1100Y1 Youth Prospect Ball Glove: The hi tech approach that Mizuno uses in its every product makes it a perfect fit for entry level glove options for juniors. The gloves are very easy to close and catch the ball with ease. It is basically a great learning glove for juniors. 
Rawlings Gamer Glove Series: This gloves range from Rawlings is for juniors between the age of 8 to 16 years. This range of gloves can be easily break-in after few uses. It has a snug fit for better control and is very durable. Beside this it has tapered wrist entry and is made up of soft shell leather.   
Wilson Showtime Series 12 Inch WTA08RB16 BM12 Baseball First Base Mitt: These gloves have Wilson's double palm and rolled dual welting technology which gives glove its high durability and better shape. There is no need to make hard efforts for break-in because the gloves are mostly ready to use after few games. The gloves are a good fit option for players.