The All-New MG's popular SUV RX5 2023 .. More style, tech and comfort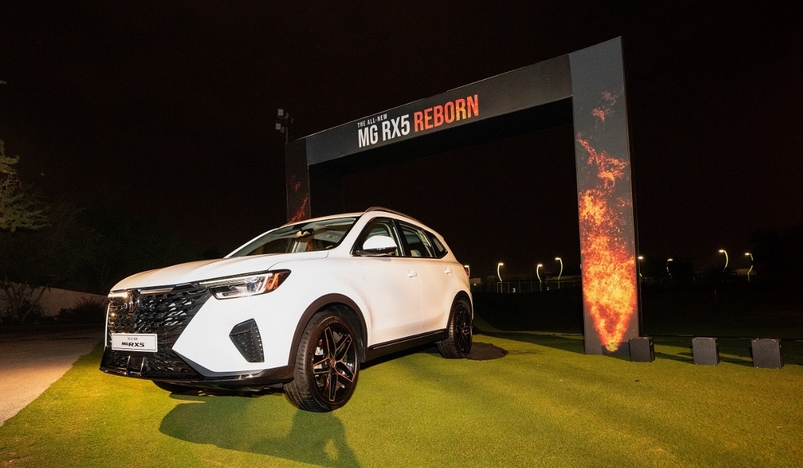 The All-New MG's popular SUV RX5 2023 .. More style, tech and comfort
The all-new MG RX5 represents the new, second generation the popular SUV,  reflecting the British-born brand's commitment to diversify its line-up by unveiling a sporty new model. 
The all-new 2023 MG RX5 is available in Qatar at Auto Class Cars, the authorized general distributor of MG in Qatar at its showroom on Salwa Road.
Available in three trims, the all-new 2023 MG RX5 will strengthen the British-born brand's increasingly popular model portfolio, offering customers even more style, technology and travelling comfort at great value prices. 
Incorporating 22 stylish design enhancements, eight performance upgrades and 25 configuration upgrades, the all-new 2023 MG RX5 is designed to provide a healthy and comfortable, safe and efficient, intelligent and connected travel experience. The arrival of the MG's newest SUV is set to help the brand reinforce its position in the top six of Middle East car makers.
The all-new 2023 MG RX5 harnesses the latest technology with the introduction of a second-generation Net Blue petrol engine, offering more power and greater efficiency. This 1.5T high-pressure direct injection turbocharged unit delivers 171hp and max. torque of 275Nm – a significant 10 percent higher than its predecessor - powering the new model to a top speed of 190 km/h, while its fuel economy figure is 6.8 l/100km. All models are equipped with an innovative 7-speed Dual Clutch Transmission for smoother, more efficient gear changes and optimum reliability.
A new digital computing design method was adopted for the all-new 2023 MG RX5 in order to develop its youthful, dynamic looks. This is most noticeable at the front, where the new, eye-catching and wide three-dimensional geometric grille is flanked by sleek, full crystal LED headlamps with C–shaped daytime running lights. The rear echoes the front, with a solid and stable stance. The new designed LED taillights inspired by High-speed Quantum Energy Block brings an impressive visual effect when illuminated and the "Twin-Aero" rear spoiler enhances the sporty image of the vehicle.