The 9th Edition of DWP Congress Kicked off at St.Regis, Doha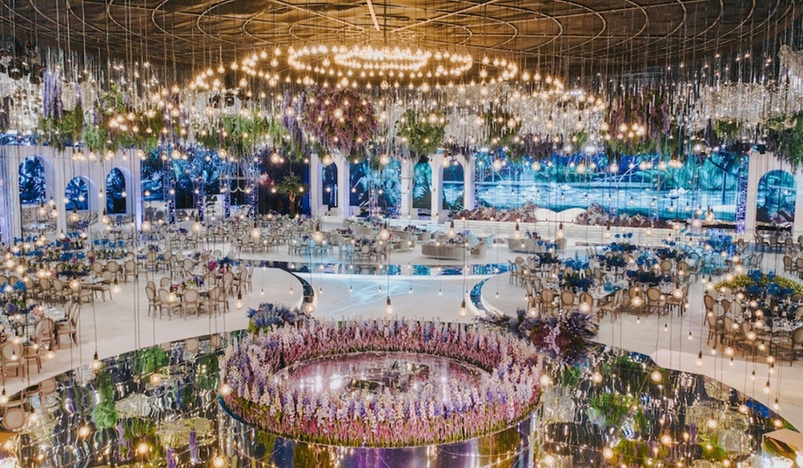 Image is for illustrative purpose only
The Destination Wedding Planners (DWP) Congress, the largest B2B forum in the world for destination weddings, officially kicked off its 9th Edition yesterday in Doha and will continue through today, March 16, with the theme "Qatar - A tale of love and luxury."
In his remarks, H E Akbar Al Baker, Chief Executive of Qatar Airlines Group and Chairman of Qatar Tourism, emphasized how Qatar firmly maintains its position as a wedding destination.
"The past few years have seen an incredible expansion on hospitality and leisure landscape, leaving prospective brides and grooms spoiled for choice on where to host their special day…With talented designers, creative partners, culinary experts, unique architectural venues, and huge areas of leisure activities, Qatar offers the best facility for your dream wedding." - H E Akbar Al Baker
According to Al Baker, the warm friendliness of the population makes Qatar a popular wedding and tourism destination. "In the Gulf, people consider us to be the friendliest and most courteous. The greatest kept secret in the world, Qatar provides everything you require.
Additionally, he guaranteed that couples getting married in Doha will have an extraordinary time. "I can assure you of one thing: whoever marries in Doha will have an experience that is unmatched. We have everything you need here, including the top hotels, museums, beaches, venues, and other amenities, to make your wedding the best wedding ever. Most significantly, the Qatari people will welcome you with open arms.
The 9th DWP brought together more than 500 wedding planners and vendors from more than 70 nations, where attendees could expand their networks internationally, attend ground-breaking conferences, and more.