Temporary closure of Corniche Street during FIFA Arab Cup for fan events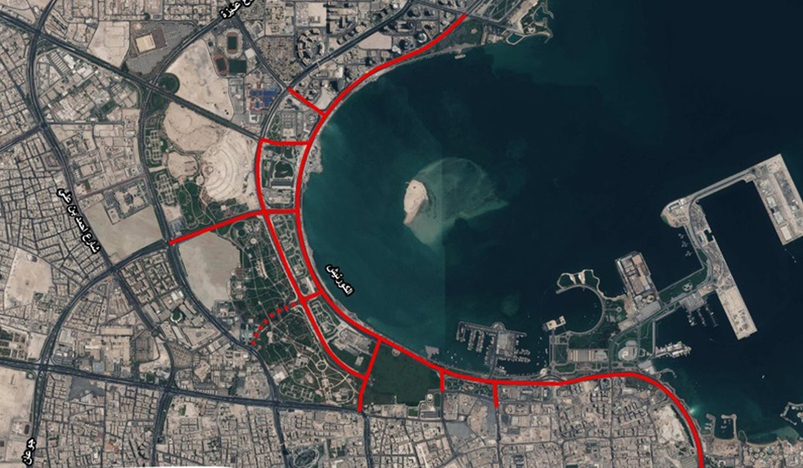 Corniche Street Map View
The Supreme Committee for Delivery & Legacy (SC), in collaboration with the Ministry of Transport, Public Works Authority 'Ashghal' and the General Directorate of Traffic at the Ministry of Interior, announced a traffic closure in both directions of Corniche Street from November 26 to December 4 (per the attached map), in conjunction with Qatar's hosting of the FIFA Arab Cup 2021.
In collaboration with Qatar Tourism and its partners, a number of activations, including the 11th Qatar International Food Festival, will take place at the Corniche as part of efforts to provide a unique experience for fans during the tournament. 
Ashghal will also be progressing construction works during the closure period. 
Road users are encouraged to use alternative modes of transport, such as those available through Qatar Rail and Mowasalat (Karwa), during the closure period to reduce the impact on the flow of traffic. Further details will be announced next week via media and social media channels.