Syed Digital Consultancy Qatar - Founded By 20-Years Old Sri Lankan Entrepreneur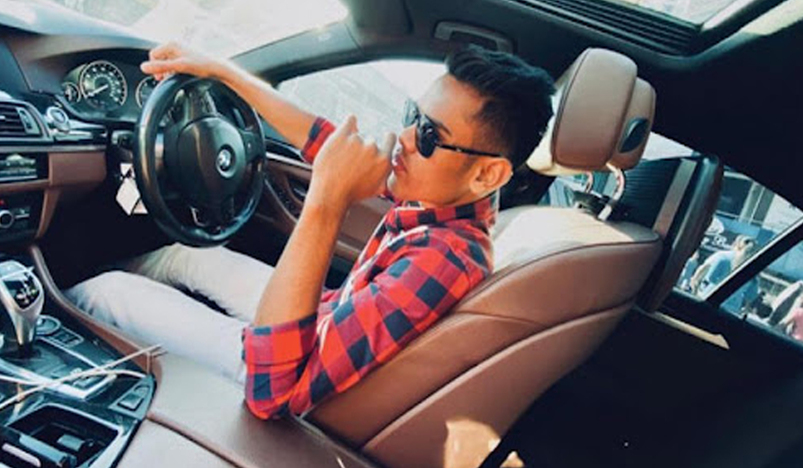 Syed Digital Consultancy Qatar - Founded By 20-Years Old Sri Lankan Entrepreneur
Syed Digital Consultancy Qatar - An Emerging Consultancy Firm Based In Qatar, Founded By A 20 Years Old Sri Lankan Entrepreneur, Syed Shabeen Lebbe
For each and every type of businesses, especially small or medium-sized businesses, the first stuff of concern is that how to get their first set of customers either online or offline.
For this purpose, the business adopt different marketing strategies and digital marketing is the primary choice to consider for everyone instead of the size of businesses. Anyone can attract a wider customer base when you target globally not only a local market. 
Digital Marketing is simply helping any making businesses findable in Digital Devices in the right context. As half the world population has direct access to internet and on an average six hours everyone spends their time surfing internet, people are influenced by what they surf on the internet. So, it is important for any business to take Digital Marketing Seriously and build optimal presence to take advantage of digital opportunities. In the past time many local business has grown and got many leads through Digital Marketing.
Meet Syed Shabeen Lebbe, A 20 years old Sri Lankan Entrepreneur, based in Qatar. Syed Shabeen is already a big name in the Digital Marketing world. Syed Shabeen is the founder and chief executive officer of Syed Digital Consultancy which is based in Qatar. Syed digital consultancy Qatar is one of the most aspiring and emerging International Digital Consultancy Company based in Qatar. Syed Shabeen has good experience in Digital Marketing and willing to contribute his skills and strategies to the upcoming Marketers. Syed Shabeen was nominated for many Digital awards in 2020.
Shabeen is also loves traveling and is also looking forward to invest in Qatar and other Middle East digital agencies & startups. Shabeen said in a press interview that "I am not here to become rich, I'm here to increase the leads to small business and help small and poor people to become rich with my expert marketing skills, I never thought of myself as watching poor people literally hurts me. they do hard work but no one buys products or services from them so I started my Digital agency to guide and support them".
Shabeen traveled to the Qatar which is a Country in the Middle East. As every country faced issue with the deadly pandemic "Corona Virus", Shabeen got stucked in Qatar. Shabeen tried to get back to his motherland but failed to get any returning flight. He thought wasting time is not my job, its of the brook people's, so he decided to start his own company in Qatar.
While everyone in the global is moving forward and taking their businesses online. So it became easy to help people to Syed. Syed Shabeen Lebbe took the COVID 19 pandemic as a advantage and engaged in starting his very own digital business in Qatar. Syed Shabeen's company is serving top quality leads to the small businesses in Qatar and soon he will start new startups related to Digital Marketing in Middle East. 
Syed Shabeen Lebbe's Digital Marketing Solutions company has its own team of professionals including Facebook, Instagram, WhatsApp, Twitter and other online advertisement and reputation management services for people seeking for Digital Marketing Solutions. 
https://instagram.com/syedshabeen9?igshid=1c4z6px8ko32y