Sustainability And Inclusivity Strong Themes At Wise's Doha Learning Days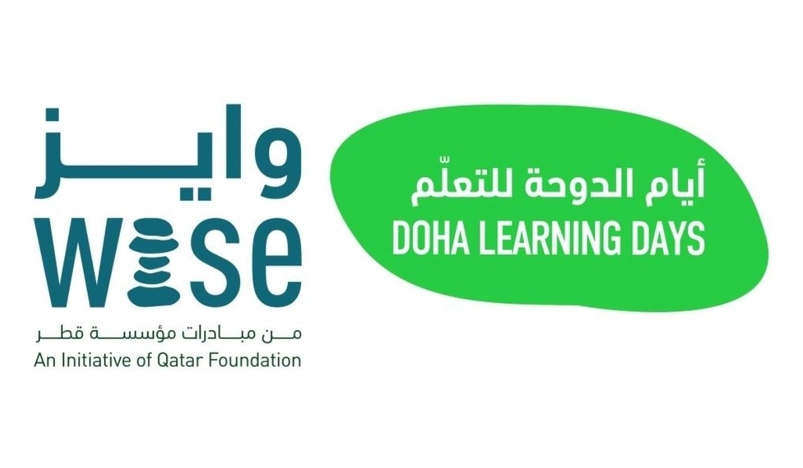 WISE's Doha Learning Days
Sustainability And Inclusivity Strong Themes At Wise's Doha Learning Days 
Lively community celebration of informal learning is the forerunner to QF's global WISE summit
Doha, Qatar – February 04, 2023.
The World Innovation Summit for Education (WISE) Doha Learning Days Festival has wrapped up its successful fourth edition. Hosted by WISE, the festival curated a wealth of meaningful informal learning opportunities, welcoming thousands of school students, youth, and families at Msheireb Museums.
A rich program focused on youth empowerment through activities such as entrepreneurship and financial literacy masterclasses, interactions with emerging technologies such as robotics, and sessions to enrich personal growth. WISE, Qatar Foundation's (QF) global education initiative, developed the festival program with more than 20 local content partners, including ministries, higher education institutions, private sector entities, non-governmental organisations, and several QF entities. 
Stavros N. Yiannouka, CEO of WISE, said: "Doha Learning Days was everything it promised to be: an extraordinary opportunity for informal learning with a strong sense of community. It was incredible to host the festival at Msheireb Museums and to work alongside our strategic partners, our content collaborators, and the 2022 WISE Awards winners. We extend our deepest appreciation to each of them for their strong commitment to WISE's vision. Bringing experiential learning to enhance the local education ecosystem will benefit educators and learners in the future. We look forward to taking forward these discussions with our global network at the WISE Summit in November."
Ali Mohamed Al-Kuwari, Acting CEO of Msheireb Properties, said: "Msheireb Museums is proud to have collaborated with WISE to host this valuable learning festival for our students and the community to expand their education and creativity. We are committed to strengthening community partnerships and promoting educational programs to continue cultivating human capital development in Qatar."
The 2023 edition of WISE Doha Learning Days (DLD) was held in partnership with Visa and with the support of the Ministry of Education and Higher Education. ExxonMobil was the event Platinum Partner, and this year's Strategic Partners were Msheireb Museums and Swiss Wealth Manager, Julius Baer.
Commenting on their partnership with WISE DLD, Saleh Al Mana, Vice President and Director of Public and Government Affairs for ExxonMobil Qatar, said: "At ExxonMobil Qatar, we support education programs that help young people develop a broad range of knowledge, skills, and attitudes that are critical for navigating through life, and not just through the labor market. WISE Doha Learning Days 2023 has been a wonderful opportunity to connect with Qatar's youth, share our experiences, and promote the transferable skill sets that will help them participate fully in society and contribute to future prosperity. We're delighted to have been the event's platinum partner."
Speaking for Visa, Carl Manlan, Visa's Head of Inclusive Impact and Sustainability for Central and Eastern Europe, Middle East and Africa, said: "Visa is pleased to have been part of Doha Learning Days and to have supported WISE in bringing together different knowledge partners to create this initiative. It's been a valuable opportunity to help Qatar's young people gain the skills and knowledge to be able to benefit from the opportunities in the digital economy." 
The participation of the six 2022 WISE Awards winners at DLD, through an exclusive master class, blended perspectives on education innovations worldwide with the festival's local community focus. In a different session, social entrepreneur Zubair Junjunia, founder of ZNotes, shared his experience building an online learning platform that now reaches millions of learners globally.
While DLD has come to a close, visitors to Msheireb Museums can continue engaging with the student art installation "Football and the World Cup in Qatar", developed through a workshop led by QF International. The school students were guided to creatively use the Arabic language to demonstrate the impact of the FIFA World Cup on their lives and facilitate a cross-cultural understanding of the impact at a global level.
The festival brought hands-on interactive activities to the whole community. For school students, sessions ranged from hands-on master classes on entrepreneurship with Injaz Qatar, and investment management with Julius Baer, to a student-led financial literacy session with Visa and Qatar Academy Al Wakra students. Studio 5/6 presented an exceptional program of coding labs, robotics, and soft circuits workshops to hone young participants' tech skills while Kabuni took students on an exhilarating journey to grow and explore in a safe metaverse, guiding them to build a 3D virtual drone.
DLD also ensured that students explored their roles in making the Sustainable Development Goals (SDGs) a reality. Several sessions combined innovative educational approaches to discuss sustainability, such as LEGO Serious Play sessions with Maker Majlis (Hamad Bin Khalifa University).