Strong Start for Qatari Teams in Opening of 2023 Arab Table Tennis Championship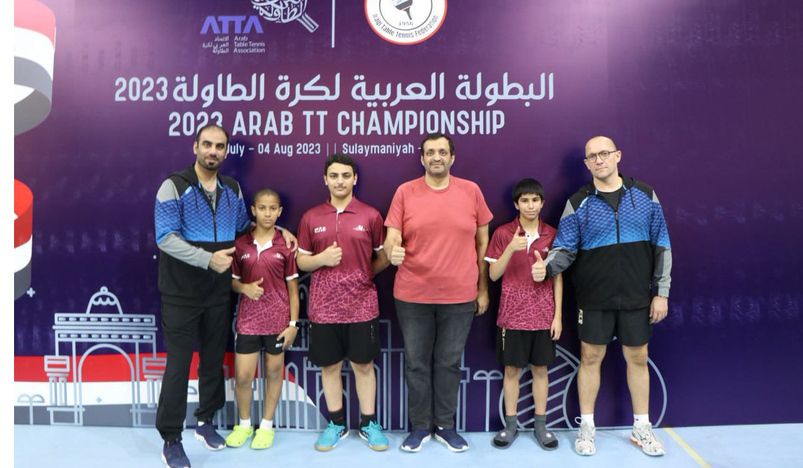 Arab Table Tennis Championship
Qatar's table tennis teams made a strong start in the opening competitions of 2023 Arab national teams championship hosted by the city of Sulaymaniyah, Iraq, under the supervision of the Arab federation.
Qatar participates in this game with U15, U13 and U11 teams, alongside Iraq, Lebanon, Egypt, Saudi Arabia, Tunisia, Algeria, Bahrain and Jordan.
Qatar U15 team champions have beaten Jordan 3-0. By this result, the Qatari team topped the ranking for juniors category ahead of the Tunisian team, which managed to beat Iraq 3-1.
(QNA)