Stroller Wagons Will Make Summer Days More Fun For Everyone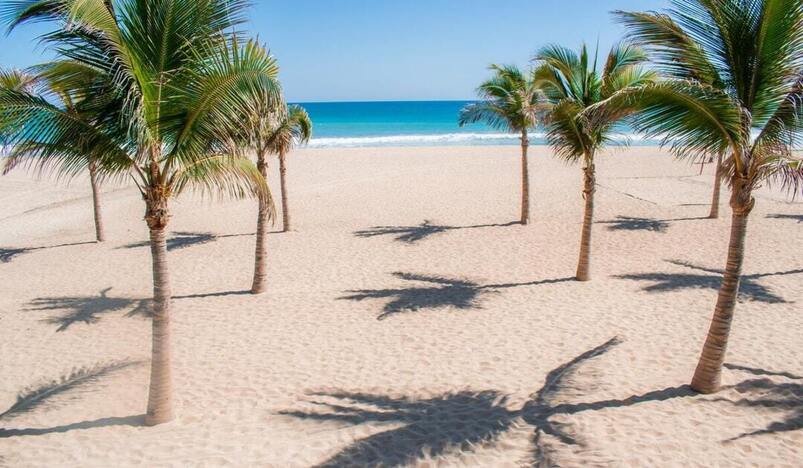 Stroller Wagons Will Make Summer Days
Yes, you heard it right. It's time to take a break from your old, boring stroller and welcome a stroller wagon to your family. The summer holiday is the perfect time to enjoy beach and park trips with the little ones, and no other stroller could do that job other than a stroller wagon. But, unfortunately, many parents don't have much awareness about wagon strollers. 
Well, you can say that it is a perfect mix of a classic kid's wagon and a modern stroller that makes the entire process of family outings more easy and enjoyable for everyone—still confused? Let me explain.
What's the difference between a regular stroller and a stroller wagon?
The main difference between a standard stroller and a stroller wagon is the space, size, and features. The stroller wagon is a box-shaped, highly durable, four-wheeler contraption with all amenities of a full-size baby stroller. Generally, the baby wagons are pulled. But, some wagons like the Wonderfold stroller wagon offer you both push and pull options. Also, unlike a standard stroller, wagons have a significantly good amount of space and enough space to accommodate three and more kids along with their stuff and longing. All these differences make it better than a standard stroller. 
Is it worth spending money on a stroller wagon?
A short answer would be, yes, it is absolutely worth investing. Stroller wagons are more can be more priced as compared to a regular stroller. However, if you look at the features and comfortability it offers to both parents and kids, the price is definitely worth it. Just like standard strollers, you can find a huge variety in stroller wagons as well. While purchasing, keep in mind the weight, age limit, and a number of kids you want to accommodate and pick the one that suits you the best. 
How much does Stroller Wagon Cost?
There are different prices of stroller wagons in the market. Depending on the size, features, and style, you can purchase a standard stroller wagon at $200, and the price goes up to $4500 for a fancy stroller wagon. However, we don't suggest buying an expensive stroller wagon unless you have a royal baby or you're trying to follow some celebrity. 
Benefits of a stroller wagon?
A stroller wagon will not only make summer trips awesome, but it also makes the complete parenting gig much more manageable. These featureful rides will serve you long enough until your kids start walking on their feet and even after that. Some other benefits of investing in a stroller wagon are;
Infants have an unsuspected source of strength; a unique stem cell reserved that regenerates the skin all the life. However, their skin stays highly fragile and vulnerable until they get two years old. That's why it's essential to protect them from harmful UV rays of sunlight. A stroller wagon has a stretchable canopy that can cover the entire unit horizontally, which protects the baby's skin. The best thing about the stroller wagon is its sun-protective fabric. The majority of stroller wagons companies use UPF rated fabric that allows you to know how much UV rays could pass through the canopy. 
The stroller wagon consists of large pockets and a separate storage compartment at the front to store things. You can use that storage to keep the picnic material like a mini freezer, baby essentials, and other stuff on the way to the beach. Or you can utilize that storage during groceries shopping. 
A stroller wagon is foldable and can fit any car's truck without taking much space, unlike the full-size stroller that takes up a significant amount of space of the car's truck left you with less room to load other things. 
Haul more than just a kid
As mentioned earlier, the baby wagons are large in size, and their boxy structure allows them to accommodate more than just a kid. Different stroller wagon models can accommodate 2 to 4 kids and still be left with other space after fitting the kids where you can keep other things like baby toys, camping tools, etc. 
Standard strollers get useless after your kids start walking or get older. However, big kids can fit perfectly in the stroller wagon and rest during your all-day outings. In addition, stroller wagons can easily hold 65-100 pounds of weight, making them absolutely useful for the long term compared to standard strollers. 
Not only the stroller wagons are easy to push or pull. Some wagon also has drop-down side feature. That means if parents get tired during a long walk session, they can grab a seat and rest. Also, it's useful for a family adventure, and it can save you from sitting on wet grass. 
Stroller wagons are highly durable that allows you to carry your stroller over rocky paths. It has a built-in suspension system that reduces the movement so your child can take a nap while you are walking over grass or uneven surface. That makes them an excellent choice for family picnics, beaches, and summer adventures. 
Final Thoughts
Now that you have been informed of all the greatness of a stroller wagon, would you still fall for a standard baby stroller?