Strict security protocols will be used to ensure safety at the FIFA World Cup Qatar 2022: FM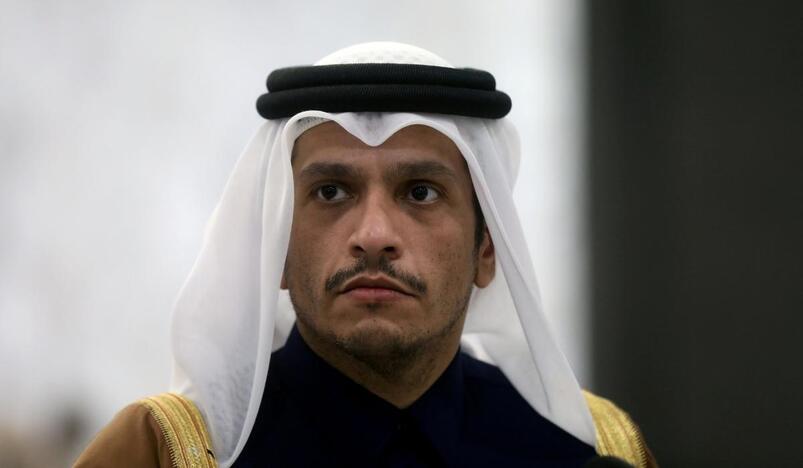 Image Caption: Reuters
H E Sheikh Mohammed bin Abdulrahman Al Thani, Deputy Prime Minister and Minister of Foreign Affairs, has stated that the security protocol in place is very strict to ensure the safety and security of everyone in Doha during the FIFA World Cup Qatar 2022.
During a recent interview with Singapore's CNA, the Foreign Minister stated, "We are very excited to host the FIFA World Cup in Doha in a few months from now. We are looking forward to bringing the world together. Post-Covid I think this is the first big event that will bring happiness to people."
On managing the safety and security of fans during the World Cup he said, "From our perspective, we believe that any tournament has positive side and negative side, there will be some fans who misbehave, our strict security protocol, including cooperation with different countries, and the crowd management protocol, will all ensure safety and security of all visitors and will help with minimizing negative impact associated with any fan experience. What we are focusing on is how to provide the best fan experience for all fans who are coming. Qatar is a peaceful country and I believe that even fans who are getting over excited will act peacefully as well when they see our environment."     
About the FIFA World Cup's contribution to the economy, the Minister added that the World Cup will be the launching pad for a whole era of growth and that growth will continue in the country even after the World Cup. "There is an exaggeration that most of the work that is being done in Doha is related to the World Cup. The World Cup has a significant contribution to the infrastructure for the country which we would have developed either with the World Cup or without the World Cup. The stadiums are just representing a small portion of this project. There will be other projects even after World Cup such as expansion of gas production, economic diversification plan, the other major sport events that will take place like Asian Games 2030, there will more to come."
In response to concerns about the US-China issue, the Minister stated that both nations play a vital role in global peace and stability.
"Our advice for all the other countries is to maintain a friendly relationship with everyone and to solve any disagreements peacefully and to avoid any escalation".
The Minister also stated that Qatar's Liquid Natural Gas investment and cautious expansion will aid in the long-term stabilization of the energy market. We have been a very trustworthy partner to all of our buyers since we provide (LNG) to both Asia and Europe, and we did not prioritize one over the other, he confirmed.