Still Awaiting Lando Norris's First Win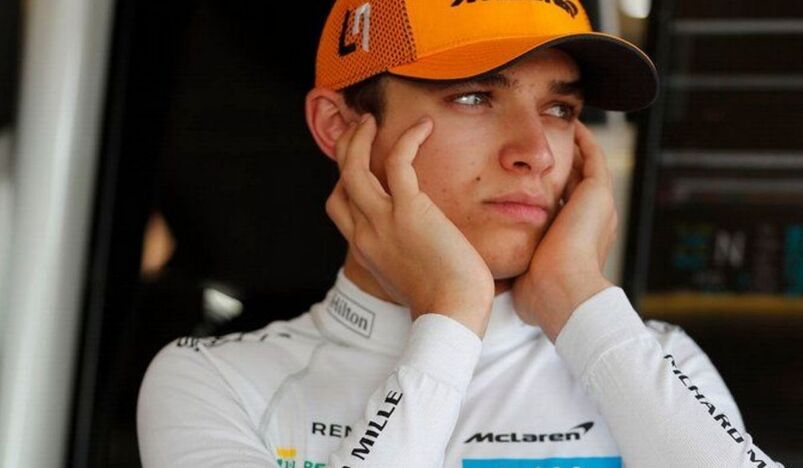 Lando Norris heartbroken at Sochi Grand Prix
Lando Norris, one of Formula 1's most prominent young stars, has still not won his first race in the sport. After starting the season strong with multiple podium finishes, it was only time until he got a win. After last week's Italian GP when both McLarens finished 1 and 2, a historical moment since no one in a McLaren has even won a Grand Prix since 2012.
Going into the Russian Grand Prix, the McLaren boys had confidence behind them. In qualifying, Lando Norris came out with a flying lap ending up on pole position for the first time in his career. All things were going great for the driver going into race day. The race starts, and away they go, Lando Norris gets passed at turn 1 of the race by Ferrari's Carlos Sainz, but Lando has worked too hard to go down like this.
He stays behind the Spaniard for 12 laps and makes his move on Lap 13 to take the lead. Lando was driving at his best for the whole race with Lewis Hamilton and Max Verstappen farther down the grid. Max was charging through as he had to start at the back, and Lewis made mistakes during qualifying starting 4th. Max and Lewis got closer to Lando as the race continued, but this didn't faze him, so he focused on what was ahead.
 
Hamilton started to push to try and get a race win since he was down in the championship. He gets close, but Lando defends carefully. After laps of chasing Lando down, Hamilton is just getting closer but not close enough until a light drizzle starts with only five laps to go. Both Hamilton and Lando refused to switch to the intermediate tires, but the rain got worse after one lap.
Hamilton decided to pit and change tires, but Norris was going to fight through it. While Hamilton pitted, he was around 30 seconds behind Norris; after one lap, he cut that time in half as Norris didn't have the grip to maintain his position. As he was continuing the lap, Hamilton had already caught back to him. Norris slips off the track and sees Hamilton taking first place.
A tragic ending to Lando Norris's dreams as the rain ruined the race and took the win from him. Lando blames himself as he made the call to stay out in the rain, but the call lost him the race. He was heartbroken as he gave his all, and it was all taken away in the last two laps of the race.