Sri Lankan couple serving the faithful in Makkah for 17 years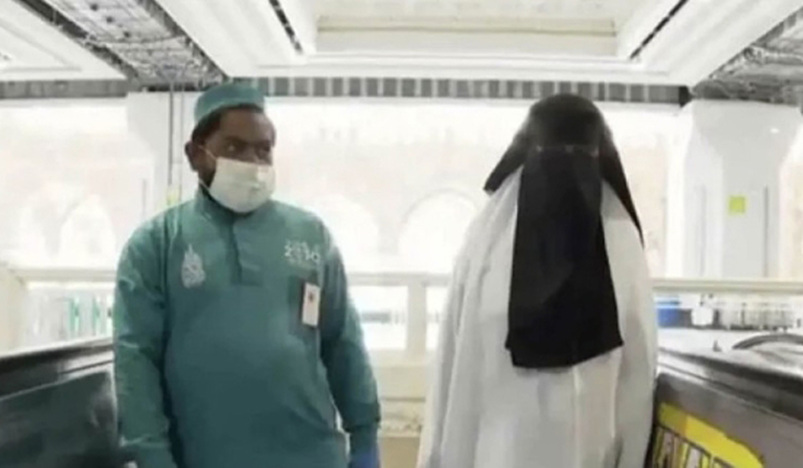 Sri Lankan couple
A Sri Lankan couple are extremely gratified for the unique opportunity to serve Hajj and Umrah pilgrims as well as visitors to the Grand Mosque in Makkah for about 17 years.

The couple, Ashraf and Fatima, are among 12,000 employees under the General Presidency for the Affairs of the Two Holy Mosques who are deployed in the Grand Mosque. The couple expressed their happiness for having been blessed with the honor of serving Islam's holiest shrine for a long period of time. They praised the Almighty for bestowing them His infinite blessing to engage in a job that enables them to earn a livelihood and at the same time win God's pleasure.

They recalled many unforgettable stories and experiences while working at the Makkah Haram.

The story began 17 years ago when Fatima came to work at the Grand Mosque. She was assigned to take care of the women's prayer areas as well as prayer rugs spread out there. After a few years, she wanted to bring her husband Ashraf to be part of the Haram Presidency's workforce.

"After four years of working alone at the Haram, I asked the Haram Presidency to allow me to bring my husband from Sri Lanka to work along with me. The presidency accorded approval for my request, and eventually, Ashraf was hired as a worker at the Grand Mosque," she said.

Even though Ashraf was alone in Sri Lanka, he was busy with some activities there. Therefore, initially, he was reluctant to leave Sri Lanka for Saudi Arabia.

However, Fatima's persistent persuasion changed his mind and he decided to set out for Makkah. Now, he feels extremely happy to have this great blessing of working in the Haram and serving pilgrims and worshippers day and night.

"It is a matter of immense pride and happiness for me to work at the Grand Mosque. Fatima and I work in the same shift and assist each other, and we perform Umrah on a weekly basis," he said while noting that the job in Makkah made their life totally changed and they feel blessed in serving the pilgrims and visitors to the Grand Mosque.