Sport Day Demonstrates Wise Leadership's Belief in Role of Sport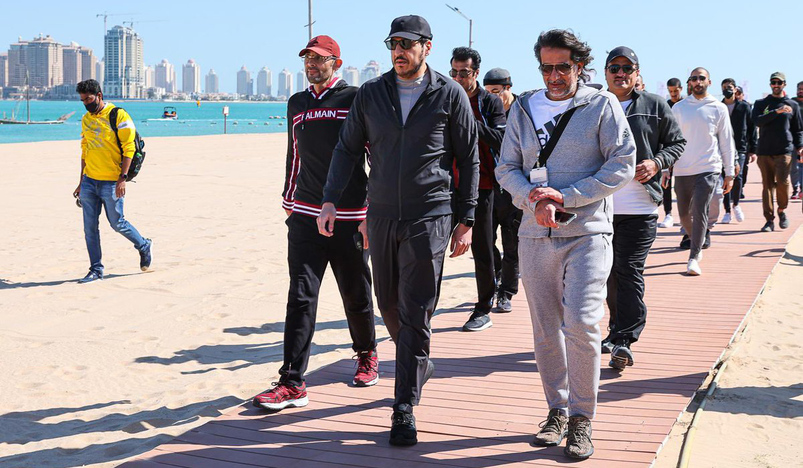 Sheikh Mohammed bin Hamad bin Qassim Al-Thani
HE Minister of Commerce and Industry Sheikh Mohammed bin Hamad bin Qassim Al-Thani affirmed that the National Sport Day demonstrates the wise leadership's belief in the role of sports in development by building a healthy society capable of excellence to achieve Qatar National Vision 2030, which bet on investing in human capabilities as the focus and goal of comprehensive development.
In a press statement during his participation in the Sport Day activities organized by the Ministry in Katara Cultural Village, His Excellency also affirmed that the National Sport Day and its sports activities and celebration reflect the leading position of the State of Qatar as a destination for sports events in the region and the world.
He pointed out that sporting events this year are of great importance in light of the intensive preparations to host the FIFA World Cup Qatar 2022 in Nov. 2022.
The activities organized by the Ministry included sports competitions in beach volleyball, movement activities, and physical fitness exercises under the supervision of specialized coaches.
The Ministry also organized several competitive competitions for children, which included kinetic games such as climbing, jumping, and crossing barriers.
During the Sports Day activities, the Ministry was keen to adhere to commit to all precautionary requirements and procedures in various sports activities and recreational competitions, to support national efforts aimed at preserving the health and safety of community members and limiting the spread of the Coronavirus.
QNA