Speakers at Doha Forum Highlight Investment Opportunities in Africa after Coronavirus Pandemic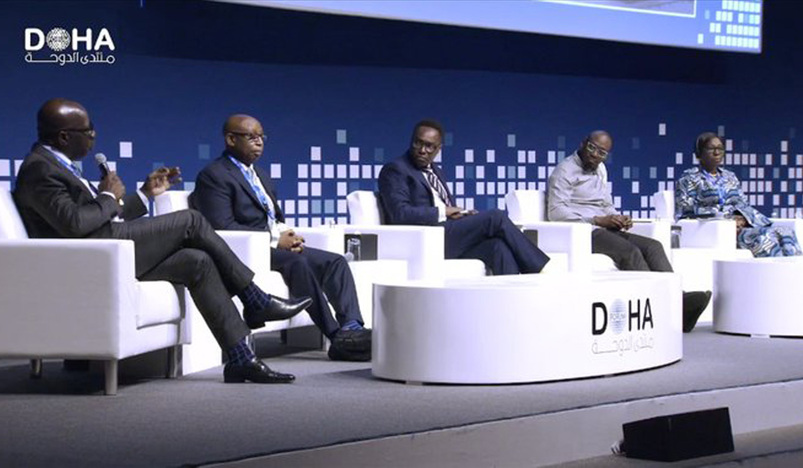 Speakers at Doha Forum
Speakers in a panel entitled "Post Pandemic Africa", which took place in the framework of Doha Forum 2022, emphasized the great investment opportunities offered by the African continent after starting to recover from the coronavirus pandemic.
HE Minister of State, Minister for Foreign Affairs, African Integration and the Diaspora of the Republic of Côte d'Ivoire Kandia Kamissoko Camara underlined that the African continent constitutes a great investment incubator in the technological and digital field, after this sector played an important role in maintaining communication between individuals and institutions during the pandemic.
The rest of the speakers in the panel stressed the importance of the African continent in view of its human resources and the role of this in strengthening the workforce worldwide, as more than 60% of the continents population will be under 20 years of age during the next few years, which constitutes an important human and developmental asset.
The speakers expressed their great hope for the African continent's ability to achieve a comprehensive development renaissance in the next few years, and the growth of local investments in many fields, which opens broad prospects for the continent to thrive and grow despite the financing problems that many countries suffer from.
(QNA)