Spa InterContinental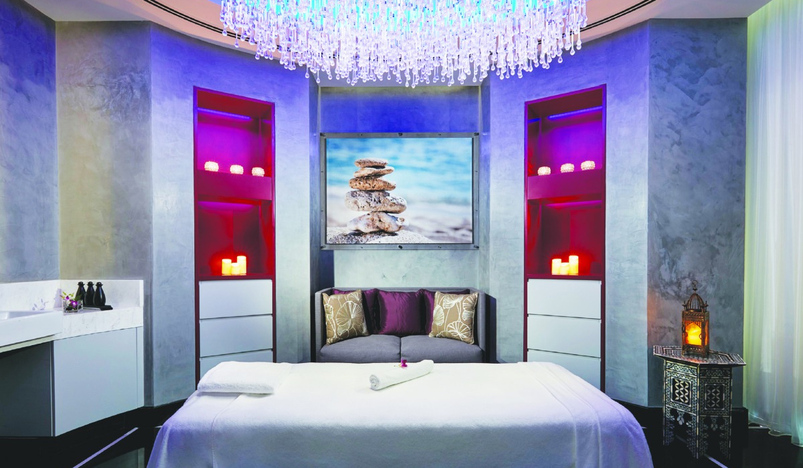 Spa InterContinental
Experience luxury hotel spa treatments in Doha like never before, only at Spa InterContinental. Featuring a luxurious setting with utmost privacy, Spa InterContinental brings you exclusive facilities such as 16 lavish treatment rooms and couple suites, private indoor pool*, relaxation rooms, juice bar, sauna and Jacuzzi, and the unique Spa Wave Bed and Quartz Bed – all exquisitely design to bring pampering to the next level in Doha. Let our team of highly-skilled therapists take you on a journey of genuine tranquility using exclusive products.
*Ladies only indoor pool
Opening Hours
9:00am to 11:00pm, daily
Treatments are available from
10:00am to 11:00pm, daily

Located in the lower lobby level of InterContinental Doha Beach & Spa
1. Body Firming | 90 minutes | QAR 925
Created specifically to exfoliate, tone, and shape. Begins with deep exfoliation using a cocktail of algae, silk extracts, and natural amino acid; then follow by signature Bio-Reflex massage. The 
results are immediate that skin feels like satin, and body contours are re- shaped and toned. 
2. Head To Toe Massage | 2 hours | QAR 1000 
Calm your senses, soothe your mind, and leave your worries behind. This massage treatment will make you feel relaxed and revitalized during, and after treatment. Start with a body massage, 
followed by reflexology and completed by a head massage.
For inquiries and appointments: 
Call: 4484 4060
spa.icdoha@ihg.com