South Korean boyband BTS to release World Cup campaign song today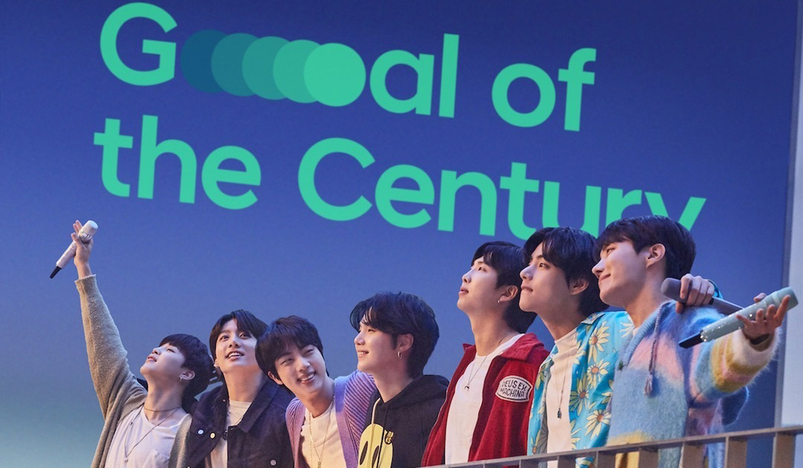 BTS
A remake of BTS' hit track, "Yet To Come (The Most Beautiful Moment)", is set to be released across various streaming platforms today, September 23, as part of its 'Goal of the Century (GOTC)' World Cup campaign song with Hyundai Motor Company. 
The new track, "Yet To Come (Hyundai Ver.)", is a British rock remix version of the South Korean boyband's original song.
A one-minute music video teaser was released on Hyundai's official YouTube channel today, which previews the seven-member boyband performing a part of the song with a 'Goal of the Century" billboard and purple skies in the background.
The upbeat track has utilized its original lyrics and added lines such as "Now the vision is clear, the Goal of the Century is here" and more. 
The one-minute preview has already garnered over 1 million views and more than 95,000 likes just eight hours after its release. 
"Yet To Come (Hyundai Ver.)" will drop tomorrow, September 23, 2022, at 12PM Doha time across multiple streaming platforms such as Spotify and Apple Music, along with a full music video to be released on Hyundai's YouTube Channel.
According to a statement, the British rock remix version will emphasize "the climax to deliver the cheering message for 'Goal of the Century' and anticipation toward the World Cup".
"As one of the most influential global artists in the world, BTS and their music greatly influence our society to develop in a positive direction. Through the World Cup campaign with BTS, we hope to create an opportunity for people all over the world to unite towards one goal of sustainability and cheer each other up," said Jaehoon Chang, President and CEO of Hyundai Motor Company in a statement. 
The 'Goal of the Century' is global sustainability campaign launched by Hyundai Motor Company on April 22 this year, in line with Earth Day, to celebrate the highly-anticipated FIFA World Cup Qatar 2022 which is set to kick off in November. 
Through the campaign, Hyundai aims to use the use the "power of football to encourage everyone to come together to score one big goal – to create a united world for sustainability".