South Korea Reports New Record of Daily COVID-19 Infections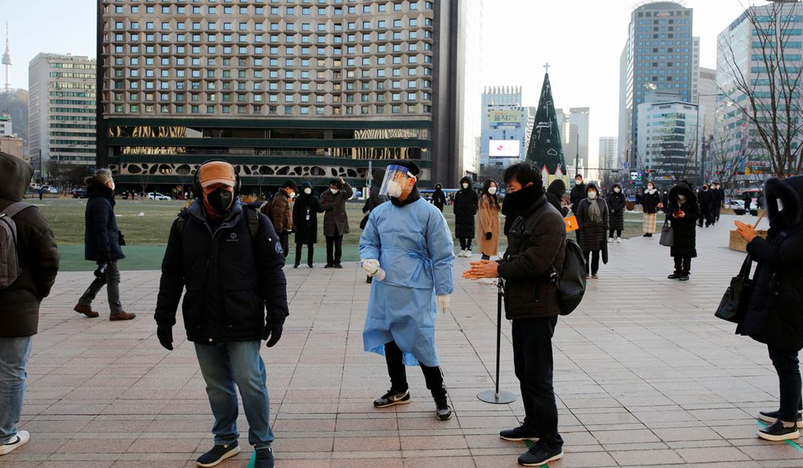 South Korea
South Korea reported a record number of daily infections with the coronavirus (COVID-19) pandemic, recording 22,907 new cases during the last 24 hours, bringing the number of infections to more than 907,000 cases.
South Korea Disease Control and Prevention Agency reported that the total number of deaths reached 6,712 after 34 new deaths were recorded from the virus.
Thursday's toll represents an increase of 2,638 cases compared to 20,269 recorded on Wednesday. Meanwhile, the percentage of infections with the Omicron variant amounted to 80 percent of the total infections last week.
South Korean health authorities noted the continuation of a state of high alert due to the increase in family gatherings during the holidays.
Since Wednesday, more than 27 million people, or 53 percent of the country's 52 million population, had received booster shots. The number of fully vaccinated people came to 43.99 million people, or 86 percent of the total population.
Source: QNA