Snoonu Showcases its Cutting-Edge Digital Solutions at 'Seamless' Conference and Exhibition Dubai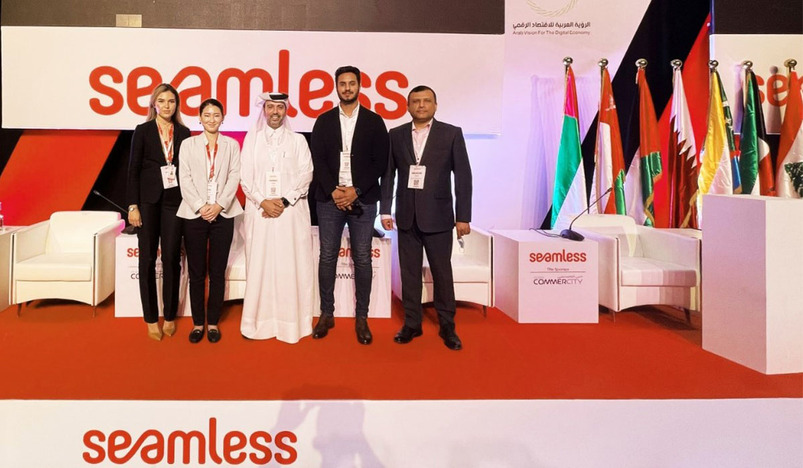 Seamless Middle East is a cross-sector event which brings together multiple industry solution providers with government departments and SMEs.
Qatar's leading tech startup, Snoonu, is pleased to announce its participation in 'Seamless', the region's leading payments and commerce technology conference and exhibition, to be held in Dubai between 29-30 September 2021. 
Launched in 2000, 'Seamless' is a yearly event, and a meeting place for the most innovative minds across payments, fintech, identity, retail and e-commerce, industries. The event will see the participation of over 300 speakers covering the latest trends and innovations shaping the industry.
'Seamless' will see Snoonu launch new services to support local SME's, providing more freedom and flexibility to both customers and delivery partners.
As part of its participation, Snoonu presents one of its latest features, the "Last Mile Service" enabling fleet owners to advertise their services and sign online contracts with customers. Last mile customers can also accept services from a specific provider or subscribe to last mile delivery services.
Furthermore, the new feature provides all tools and services to companies to run fleet management service using third party drivers. 
Hamad Al-Hajri, Snoonu CEO, said "We are delighted to participate in Seamless Dubai and collaborate with experts in an array of industries spanning across banks, exchange houses, insurance firms and start-ups. We are eager to showcase our innovative features, and further contribute towards supporting local SME's including our competitors in the delivery industry"
Snoonu is Qatar's home-grown success story that aims to be the first local Unicorn company. With over 150,000 users, Snoonu plans to expand and diversify its offering by adding new features and services to its platform, with a goal to enter international markets, including the Middle East and CIS.
Engaged in building a resilient economy in Qatar, Snoonu continues to support more than 2,300+ of its partner merchants with lower commissions, supporting them in the difficult context of the pandemic and offering a seamless online shopping experience to keep the community safe.
Source: Press Release