SLOW COOKER CASHEW CHICKEN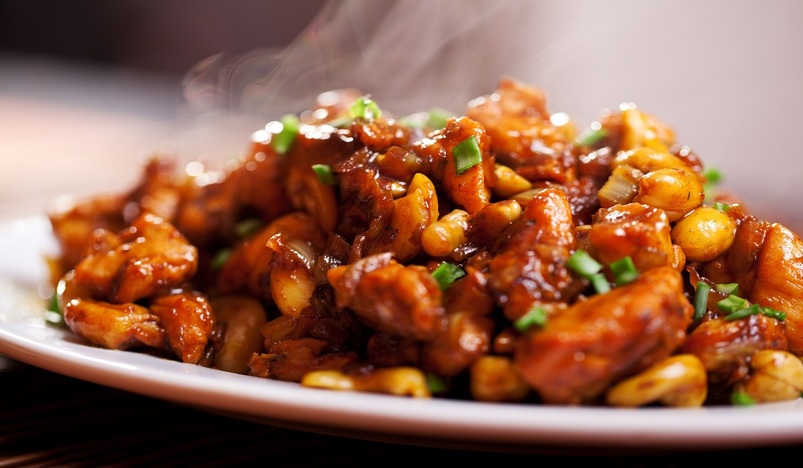 CASHEW CHICKEN
This amazing slow cooker cashew chicken is way better than takeout! The chicken is breaded to perfection, the sauce is full of flavor and the cashews hidden throughout are the best part!
Make this a restaurant-worthy meal with these sides. My tried and true favorites will make it yummy, Wontons, Egg Rolls, and of course, Rice.
My love for cashews runs deep. One time I bought a big thing of cashews from Costco and ate the entire thing by myself. Cashews are amazing. And when added to this amazing Chinese slow cooker meal. Mind blown. If you haven't ever tried coating and browning the chicken before adding it to the slow cooker. It is a must, it makes a HUGE difference in taste and texture. It will take your Cashew Chicken to the next level. Instead of the sauce being thin, it thickens it up while it cooks and soaks the delicious marinade into the breading. As soon as it was done, I couldn't believe that something that delicious was just made in the crockpot.
Slow Cooker Cashew Chicken has to be seriously one of the best slow cooker meals that I have ever had! The cashews add so much amazingness to this meal and it was uh-mazing! Like I couldn't stop eating it amazing. This is one meal that you aren't going to want to pass up! I know that your family is going to love it as much as we did!
Ingredients For Cashew Chicken
Super simple ingredients that come together to make a divine dish
Chicken breasts boneless skinless: About 4 pieces, cut into 1-inch pieces
Cornstarch: Coats the chicken to create the crust when pan-cooked.
Black pepper: Flavor booster.
Canola oil: This is a great choice to cook the chicken in.
Soy sauce low sodium: You can use regular if you want to.
Rice wine vinegar: Mild flavor that still has the tang.
Ketchup: Sweet and savory, perfect for the sauce.
Sweet chili sauce: Adds a touch of heat.
Brown sugar: Adds sweetness and caramelization.
Garlic cloves: Mince your garlic
Grated fresh ginger: Packs a punch of flavor and heat you will love.
Red pepper flakes: More heat.
Cashews: The nut of choice.