Sky Garden Rooftop opens at Shaza Doha Hotel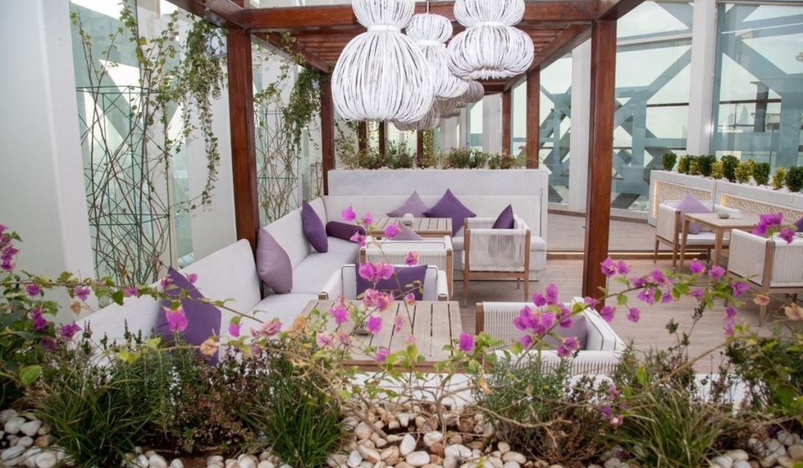 Sky Garden Rooftop opens at Shaza Doha Hotel
The newly opened Sky Garden, a rooftop restaurant at the contemporary landmark hotel Shaza Doha, will remind food lovers worldwide of the importance of creating a distinctive food and beverage experience.
This will incorporate originality and culinary creativity. Located on top of the hotel, Sky Garden offers a unique view. As part of its traditional Arabian ambience, it offers signature lounge dishes and a list of exclusive drinks and mocktails to enjoy good food and refreshing drinks under one roof in a massive space decorated with sophisticated details and vibrant colors.
Whether you're planning a romantic candlelit dinner, a corporate event, live sports, a cinema night, a meeting, or a birthday party, the Sky Garden is just the place. In addition to hotel guests, the lounge is expected to be very popular with Qatari residents as well, serving mocktails, small bites, and shisha after sunset.
Commenting on the new openings, Siddhartha Chowdhry said: "We are pleased to announce the opening of Shaza Doha Hotel in Qatar, as well as our first rooftop outlet, Sky Garden. They will no doubt be the perfect place for a get-together at the end of the day or at the weekend. It is an ideal place for people who are looking for a luxurious outdoor or rooftop arrangement. This will enable them to relax away from the hustle and bustle of the city by the Doha skyline."