Skin and Soul Beauty Centre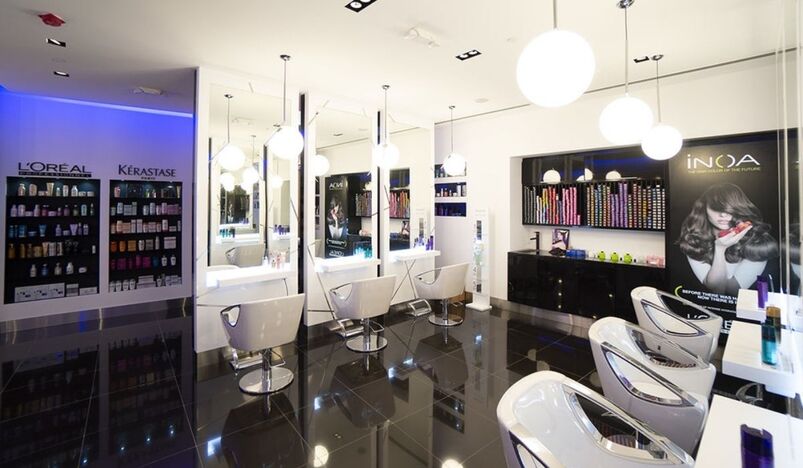 Skin & Soul Beauty Salon
Skin & Soul was established in 2006 in Qatar by Owner and Director, Ahmed M. A. Al Abdul Jabbar , with the first Skin & Soul Beauty Center for ladies in Al Hilal and the second branch at Lagoona Mall in 2012. Following the vast success of the two ladies Beauty Centers, and based on the growing demand of gentlemen's grooming in the Qatari market, Ahmed  aspired to introduce the same level of excellence with the latest in men's grooming, styling and skin care by launching Skin & Soul Men in 2013 at Lagoona Mall.

The European style - modern, minimalist yet spacious and luxurious Beauty Centers, provide the latest products, technologies and services in the beauty and spa industry, including services in hair care, nail care, body care and skin care, personalized to meet each individual's needs. .

Inspired and intuitive Skin & Soul expert therapists and stylists follow our consultative approach, which allows for results that are of real value to each and every individual client.
For these reasons, we only work with the best practitioners drawing talent from all over the world. These include top hairdressers, skin care therapists, makeup artists, massage technicians and professional welcoming receptionists.
Skin & Soul is one of the very few Salons in Qatar who give you the option to choose product along with services offered. They have wide varities of services falling under Day Make up, Nail Care, Facial Care and Spa and Body Care. 
It is one of the biggest and best to choose from to enjoy comfort and peace while getting your desired treatment. 
Muntazah, Al Hilaal
Skin and sould Beauty Centre.
Contact:  +974 4455 2456
Lagoona Mall
Skin and soul Beauty Centre, First Floor 
Skin and soul Men, B Level
Contact: +974 4411 2311
Sheraton Hotel Doha
Skin and Soul Men

Contact: +974 4485 4840
Sheraton Hotel Doha
Skin and Soul Women
Contact: +974  4485 3840