Sixth Qatari Plane Carrying Humanitarian Aid Arrives in Kabul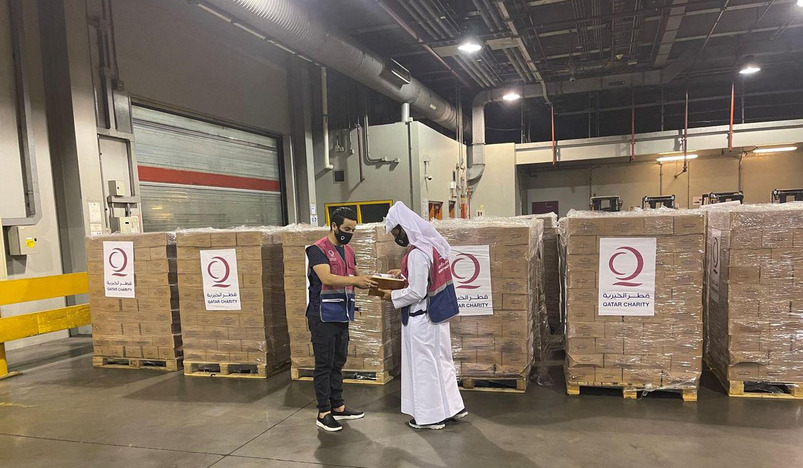 Qatari Aid arrived Friday at Kabul International Airport
The sixth Qatari plane carrying humanitarian aid provided by Qatar Charity, in coordination with the Qatar Fund for Development, arrived Friday at Kabul International Airport in the Islamic Republic of Afghanistan.
The shipment contained 20 tons of food aid. The competent authorities began distributing it to those who deserve it.
The total volume of Qatari humanitarian aid to Afghanistan has reached 138 tons of medical and food items as part of its continuous support to the Afghan people.
QNA