Six killed in Nepal helicopter crash near Mount Everest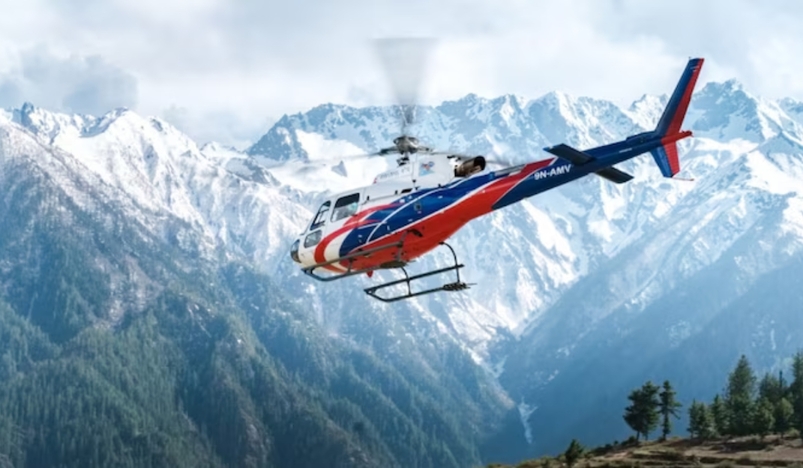 The Manang Air helicopter went contactless 15 minutes into the flight. (Photo: manangair.com)
Six people have died in a helicopter crash in Nepal, a spokesperson for Kathmandu's Tribhuvan International Airport said Tuesday.
The Manang Air helicopter was carrying five Mexican passengers and a Nepali pilot, Teknath Sitoula told CNN.
Reuters reported that Manang Air caters to tourists wanting a view of Nepal's peaks, including Mount Everest, the world's tallest mountain.
It set off from Solukhumbu district, where Everest is situated, at 10:05 a.m. local time (12:20 a.m. ET) on Tuesday, heading for the capital, Kathmandu, according to a statement issued by the Civil Aviation Authority of Nepal.
The helicopter lost contact less than 10 minutes later, at 10:13 a.m., and was later found crashed in Solukhumbu's rural municipality of Likhupike, according to the authority.
It added that locals and police who reached the crash site found the bodies of all on board.
"All six bodies have been located. We are now starting the process to take them to Kathmandu. It will take some time because it means traveling by road from the crash site and then flying to Kathmandu," Sitoula told CNN.
He added that the cause of the crash has not yet been determined.
Nepal's inclement weather, low visibility and mountainous topography all contribute to its reputation as notoriously dangerous for aviation.
In January, at least 68 people were killed when an aircraft went down near the city of Pokhara in central Nepal. This was the Himalayan nation's deadliest plane crash in more than 30 years.
(CNN)