Six Killed, Eight Injured in Missile Attacks on Leviv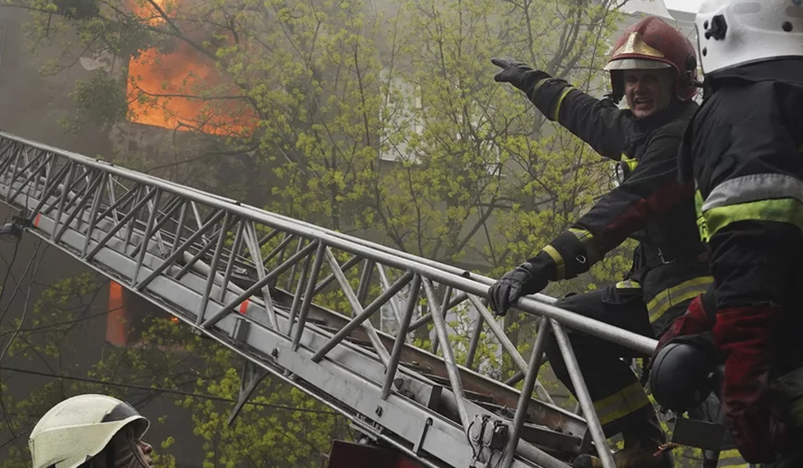 Firefighters work to extinguish fire at an apartment building after a Russian attack in Kharkiv, Ukraine, Sunday, April 17, 2022.
Unfortunately there are dead and wounded. So far six people have been killed and one child wounded, Chief of Local State Administration Maxim Kozytsky said.
According to the Western Ukrainian Airforce Command, Lviv was attacked by four Russian missile of which one hit the military infrastructure .
Meanwhile ;a statement by the Ukrainian forces today, the death toll of children killed in Ukraine has risen to 205 since the start of the Russian military operation.
Russia announced in early April that it had started the second phase of its military escalation in Ukraine, after it withdrew its forces from the vicinity of the capital (Kyiv) and northern Ukraine, pointing out that the focus will be on the east.
To end the military operation against Ukraine, Russia requires Kiev to abandon any plans to join military entities, including the North Atlantic Treaty Organization (NATO), and to maintain complete neutrality.
Source: QNA