Shura Council Participates in Fourth Plenary Session of Arab Parliament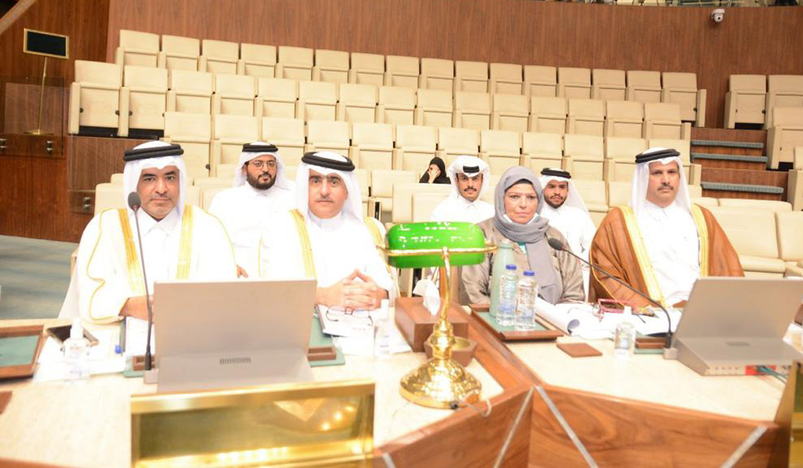 Shura Council
The Shura Council participated in the fourth plenary session of the Arab Parliament held today within the third session of the 3rd legislative term at the headquarters of the General Secretariat of the Arab League in Cairo.
The session discussed current developments in the region, including the Palestinian cause. In this context, the Arab Parliament renewed solidarity with the Palestinian people to restore their legitimate rights and establish their independent state, and followed up on current developments in light of the dangerous and unprecedented escalation against the Palestinian people in the West Bank and the occupied city of Jerusalem at the beginning of this year.
The Arab Parliament renewed strong condemnation and denunciation of the escalated aggression by Israeli settlers targeting cities and camps in the West Bank, attacks on citizens and their property, burning cities and homes, and repeated incursions against the blessed Al-Aqsa Mosque and the city of Jerusalem, calling on the international community and the Security Council to provide international protection for the defenseless Palestinian people.
Regarding the situation in Sudan, the Arab Parliament expressed solidarity with the Sudanese people in their ordeal, calling for peaceful dialogue to defuse the current crisis and work to restore stability in Sudan as soon as possible.
While stressing the unity of the Sudanese territories, the preservation of the Sudanese army and the rejection of external interference, it appreciated Arab and international efforts spared to stop the bloodshed.
In its plenary session, the Arab Parliament discussed draft resolutions and laws submitted by parliamentary committees after their preparatory meetings for the session to follow up and monitor all events and political developments in the Arab countries during the current year.
(QNA)