Shura Council election winners as per preliminary reports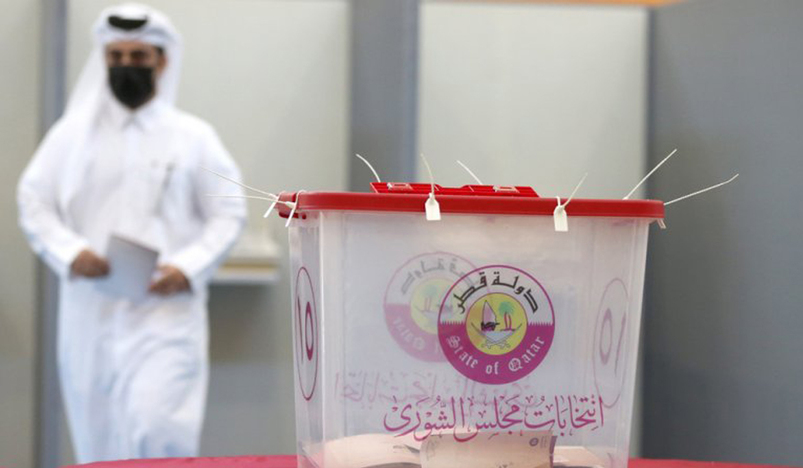 Shura Council election
The Shura Council election was held today making it a historic day for Qatar. 
All 29 polling booths saw large number of citizens coming in to vote for their representative. Out of the total 30 constituencies, one candidate from Constituency No. 5 is already elected unopposed.
The voting process was fast and smooth taking just a few minutes from verification to collecting ballot paper and casting the vote.
As per the preliminary reports the winning candidates in various constituencies are:
No. 1: Abdul Rahman Al Khulaifi
No. 2: Ahmed Hitmi Al Hitmi 
No. 3: Abdullah Ali Al Sulaiti
No. 4: Issa Ahmed Al Nasr
No. 5: Hassan Abdullah Ghanim Al Maadeed
No. 6: Khalid Bin Ghanim Al Maadeed
No. 7: Khalid Ahmed Al Obeidan
No. 8: Nasser Salmin Khalid Al Suwaidi
No. 9: Hamad Abdullah Al Mullah
No. 10: Khalid Abbass Al Emadi
No. 11: Nasser Mohsen Bukshesha
No. 12: Issa Bin Arrar Al Rumaihi
No. 13: Mohammed Bin Youssef Al Mana
No. 14: Mohammed Al Muftah
No. 15: Youssef Al Khater 
No. 16: Ali Bin Futais Al Marri
No. 17: Mohammed Batti Al Abdullah
No. 18: Ali Bin Shabib Nasser Al-Attiyah
No. 19: Nasser Metraf Al Humaidi 
No: 20: Ahmed Hamad Ahmed Al Hassan Al Mohannadi
No: 21: Mohammed Bin Eid Al-Kaabi
No. 22: Mubarak Mohammed Al Matar Al Kuwari
No. 23: Youssef Bin Ahmed Al Sada
No. 24: Mohammed Omar Al Mannai
No. 25: Nasser Hassan Dandoun Al Kubaisi
No. 26: Nasser Mohammed Al Jaffali Al Nuaimi
No. 27: Sultan Bin Hassan Al Dosari
No. 29: Ali Bin Saeid Al Khayarin
No. 28: Mubarak Seif Hamdan Al Mansouri
No. 30: Salim Rashid Al Muraikhi