Shura Council condemns India over offensive remarks against Prophet Mohammed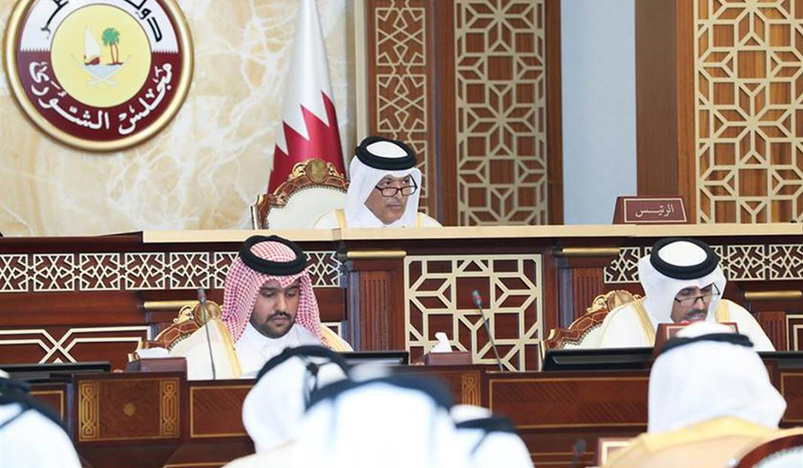 Shura Council
The Shura Council on Monday expressed its strong condemnation and denunciation of recent offensive remarks made by an official in India's ruling party against Prophet Mohammed (PBUH).
The council emphasized the importance of the Ministry of Foreign Affair's statement, in which it expressed Qatar's disappointment and total rejection and condemnation to the remarks made by an official in the ruling party in India against Prophet Mohammed (PBUH), Islam and Muslims, noting that Qatar is expecting a public apology and immediate condemnation of these remarks from the Government of India, as allowing such Islamophobic remarks to continue without punishment, constitutes a grave danger to the protection of human rights and may lead to further prejudice and marginalization, which will create a cycle of violence and hatred.
Speaker of the Shura Council HE Hassan bin Abdullah Al Ghanim pointed out that these offenses come in the context of the escalation of hatred and abuse of Islam, as well as the systematic practices against Muslims in India and the restrictions placed on them, especially in light of several recent decisions banning hijab in educational institutions in a number of Indian states, demolitions of Muslims' properties, and the increase of violence against them.
He also called on the Indian authorities to resolutely confront these offenses and all forms of insults against Prophet Mohammed (PBUH) and the Islamic religion, in addition to ensuring the safety, security and well-being of the Muslim community in India - protecting their rights, religious and cultural identity, as well as their dignity and places of worship.
During the session, the council approved the report of the temporary committee concerned with studying and analyzing the electoral programmes of the Shura Council candidates during the election period, as the committee has studied 108 programs, categorized into 13 sectors, in ten sessions, and the members emphasized the significance of the statements made in regard to those programmes.
The council approved the media plan for the Shura Council, according to the statements made in the supplementary report of its Information and Cultural Affairs Committee.
The council also approved a request to extend the work of its Economic and the Financial Affairs Committee to complete the study of the issues of inflation, the high cost of living, and the increasing financial burdens in society.
QNA