Shireen Abu Akleh killed by Israeli forces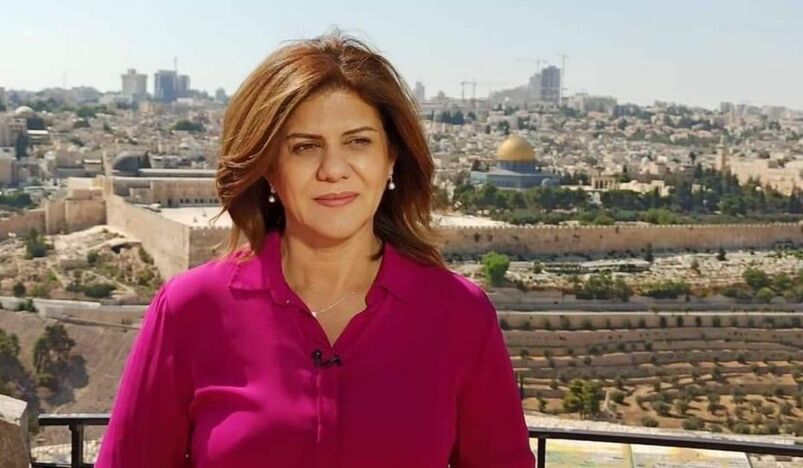 Sherine Abu Akleh
Shireen Abu Akleh was killed by Israeli forces while reporting a storming in the Jenin refugee camp in the occupied West Bank.
Despite the unclear circumstances surrounding her death, Al Jazeera correspondent Nida Ibrahim said that Abu Akleh was shot in the head.
Akleh was rushed to the hospital in a critical condition, according to the Palestinian Ministry of Health and fellow Al Jazeera journalists.
She was announced dead at the hospital.
Al Jazeera then interrupted its broadcast to announce her death, a statement flashed on its channel called on the international community to "condemn and hold the Israeli occupation forces accountable for deliberately targeting and killing our colleague."
"We know for now that the Palestinian Health Ministry has announced her death. Shireen Abu Akleh covered the events unfolding in Jenin, specifically an Israeli raid on the city, north of the occupied West Bank when a bullet hit her to the head," Said Ibrahim. 
"As you can imagine, this is a shock to the journalists who have been working with her." She added.
Ibrahim was in tears; she said that Abu Akleh was a "very well respected journalist."
Abu Akleh has been with al Jazeera since 2000, and she has covered a wide range of conflicts happening in Palestine.