Ship Carrying Diesel Fuel Sinks Off Ecuador's Sensitive Galapagos Islands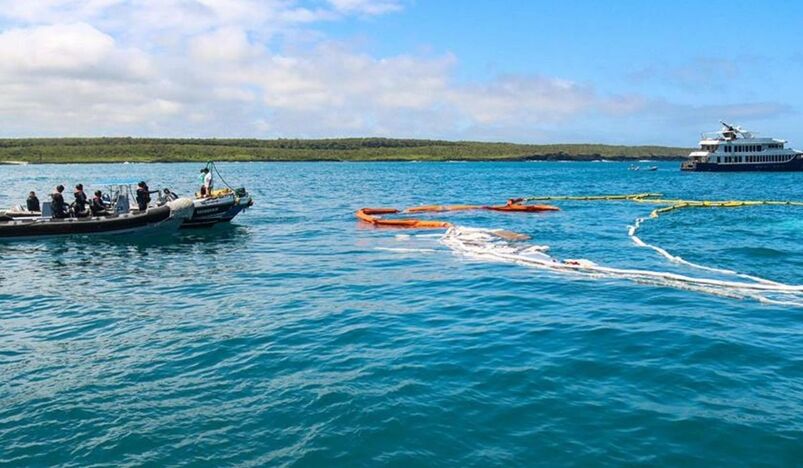 Ship carrying 47 barrels of diesel sinks near ecologically fragile Galapagos Islands
A ship sank off one of Ecuador's ecologically sensitive Galapagos Islands.
Containment booms have been set up around the area of the accident in an effort to control the spill, local officials said.
Authorities believe there were 7,500 liters of diesel fuel on board the ship, while the four crew members were rescued.
Due to the unique nature of the region's flora and fauna, the archipelago has been a UNESCO World Heritage Site since 1978, with unique species including sea iguanas and Galapagos birds.
The Galapagos Islands is about 1,000 km west of Ecuador.
Source: QNA