Sheraton Grand Doha Goes Pink for Breast Cancer Awareness Month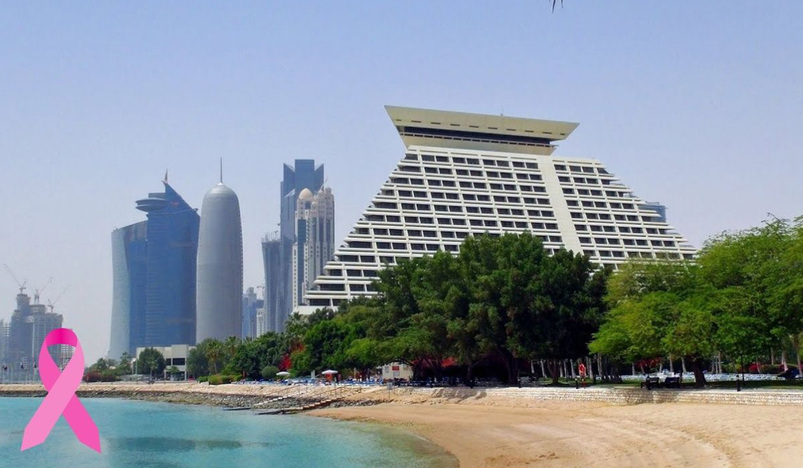 Sheraton Grand Doha Goes Pink for Breast Cancer Awareness Month
Extending its support towards the breast cancer awareness month, Doha`s leading hotel, Sheraton Grand Doha Resort & Convention Hotel, has launched several activities to support Breast Cancer Awareness Month.
#PINKtober Afternoon Tea; popular gathering place Atrium is launching a pink-themed afternoon tea during October that the hotel will be supporting the Qatar Cancer Society by donating QAR5 per afternoon tea. Afternoon tea serves daily from 3-7pm, as of October 7th, QAR175 for two | for reservations: +974 4485 3000
#PINKtober at Sheraton Fitness; On October 25th, Sheraton Doha Fitness invites the guests to increase awareness for breast cancer month with a series of activities that the fund will be contributing to the Qatar Cancer Society. 
Activities; 
•    4-5pm Total Outdoor Body Workout with Chady in the Resort Garden- QAR70 
•    5-6pm Outdoor Spinning with Allam- QAR70 
•    6-8pm Outdoor Zumba with Rachelle, Pamela & Iman- QAR 70
•    7-8pm Indoor Yoga with Vishnu- QAR80
Limited spots are available. To book your place: +974 4485 4600
Women Circle - Where Women Come Together; Sheraton Grand Doha x Life Coach Anahi launches an exclusive platform aiming to bring together amazing women to share, discuss and witness each other's journeys in a safe and enriching way so we can support each other in sisterhood. The launch event will take place on Sunday, October 24th, with an invitation-only event. 
Doha`s iconic building lighting up pink; The iconic building will be lighting up pink during the month of October to support the initiatives.