Sheikha Al Mayassa Opens TotalEnergies Playground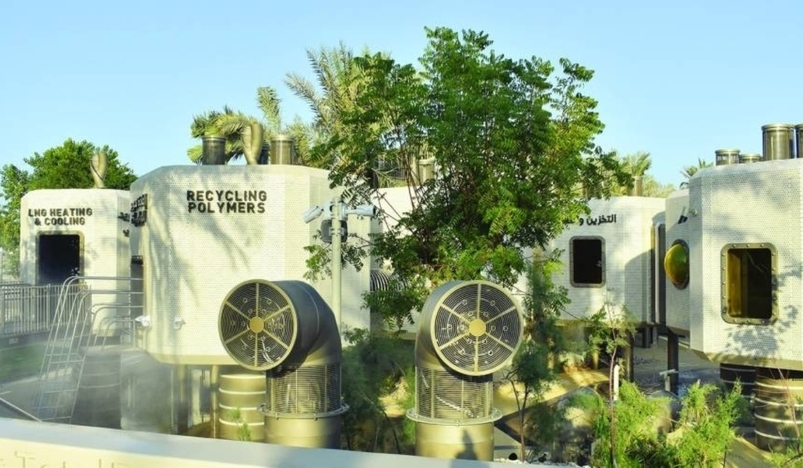 TotalEnergies Playground
Qatar Museums Chairperson HE Sheikha Al Mayassa bint Hamad al-Thani inaugurated Sunday the TotalEnergies Playground located at the National Museum of Qatar (NMoQ), which offers a distinguished experience for families to explore the history of energy in Qatar through purposeful play.
The inauguration ceremony was attended by Chairman and CEO of TotalEnergies Patrick Pouyanne, along with a host of senior personalities.
The playground comes under the patronage of TotalEnergies within the partnership framework between TotalEnergies and Qatar Museums designed by Taylor Cullity Lethlean (TCL) and constructed by the Public Works Authority (Ashghal).
Designed to offer full educational experience, visitors from all age groups can get familiarised at the playground with the various energy sources in Qatar ranging from oil, gas and liquified natural gas (LNG) to renewable energies and electricity. The concept of sustainability is also addressed through numerous topics, such as carbon sequestration and storage, polymer recycling and traffic safety.
HE Sheikha Al Mayassa said the playground is one of many playgrounds that have been constructed across Qatar, in pursuit of helping the community and visitors enjoy with their families and friends, interacting with nature and enjoy times, where visitors are also introduced to the rich heritage of Qatar. She expressed appreciation for the partnership forged between Qatar and TotalEnergies. Pouyanne said he is proud of the partnership between TotalEnergies and QM, especially with this distinguished project provided to the Qatari children which combines education and entertainment in a superb environment, pointing out that energy along with culture are considered a crucial part of the history of Qatar.
Abdulla Mohsen, Deputy V-P - HR, Communications & CSR at TotalEnergies, pointed out in his statement to Qatar News Agency (QNA) that the playground has been constructed for the sake of finding a platform for the families, citizens and residents to simultaneously undertake the educational, recreational and cultural role and have a glimpse of energy, noting that through this playground the children will discover that it is different from the remaining playgrounds and other parks.
Senior project engineer at Ashghal Aisha al-Sada said the playground has been designed by the Australian company TCL and constructed by the local contracting company GET, and owing to the excellence and the details involved in every part of the playing field, Ashghal was able to complete it in a timely manner.
The labyrinth-like architecture of the playground includes 15 interactive play areas, each one handling a specific type of energy, along with a series of tunnels in the form of large tubes for children to use as passages. The playground also includes a water play area, and aims to provide a sustainable outdoor environment stimulated by human energy.
Other features of the playground include mist fans to cool the atmosphere around the games. The design of the playground is sustainable, as it is partially powered by green electricity from solar panels installed nearby the playground.
A preview of the playground was held earlier for the media.
(QNA)