Sharjah All Set to Host Friendship Cup UAE 2022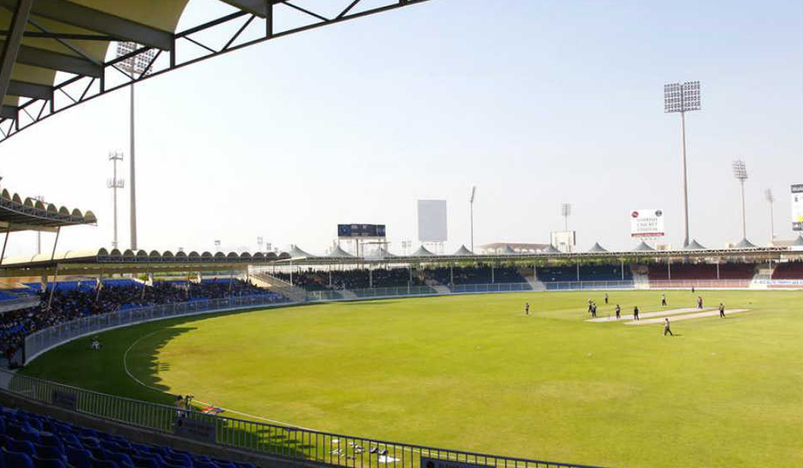 Sharjah Cricket Stadium
The announcement of Friendship Cup UAE corresponds with the 'Most Beautiful Winter in the World' campaign launched by HH Sheikh Mohammed Bin Rashid Al Maktoum to unify UAE as a single tourist destination
ARBA sports services (LLC) announced a thrilling and entertaining Cricket tournament, Friendship Cup UAE 2022. The cricket tournament will be held on the 5th, 6th, and 7th of March 2022 at the world-famous Sharjah Cricket Stadium. The tournament is set to launch under the patronage of Sheikh Faisal Bin Khaled Al Qassimi and in association with the Safety Ambassadors Council of Dubai Police. The announcement of Friendship Cup UAE corresponds with the 'Most Beautiful Winter in the World' campaign launched by HH Sheikh Mohammed Bin Rashid Al Maktoum to unify UAE as a single tourist destination. 
ARBA sports services have decided to acknowledge and honor designated Government Departments, Corporates, Non-Profit organizations, and social welfare teams. The award and acknowledgement will be given in appreciation for their brave and inspiring efforts, hard work, and sincere deeds to serve society during the horrendous covid19 pandemic. Presenting awards for the great warriors of the Covid 19 pandemic is a top chance to endorse the values of social work and charity. It stands as an example for the world and everyone to partake in community service and promote human values. 
The four teams are set to participate in the incredible Friendship Cup UAE cricket tournament. The four teams of the Friendship Cup UAE consist of India legends (Indian former cricketers team) led by Mohammed Azharuddin, Bollywood Kings (Bollywood Celebrities) led by Suneil Shetty, Pakistan Legends (Pakistan Former Cricketers Team) Led by Imran Nazeer, and World Legends (World 11 Cricketers team) led by Ajantha Mendis.
ARBA Sports Services LLC will bring more colors and give a festive mood and celebrations to the Eve of Celebrations happening in the UAE with an astounding Cricket Tournament. The Friendship Cup UAE cricket tournament presents the best opportunity for some gifted and skilled young and veteran cricket players to display their abilities to the world. The cricket tournament will be organized to back up many young cricket players, support talented cricket players, and offer endless entertainment to global cricket fans.
Aslam Gurukkal is the Managing Director and CEO of ARBA sports services and is in charge to launch Friendship Cup UAE. The cricket tournament delivers a sublime message to the world of the high values of unity and oneness. The tournament sets a perfect example of exceptional bond and love between all the countries as sports and entertainment always bring people together. The Friendship Cup UAE will build healthy relationships between players, spectators, and nations. 
Aslam Gurukkal is known for his passion for sports and games. He once stated that 'We are conducting the competition to show our reverence and love towards the game of cricket'.  The friendship cup UAE will be a great chance for cricket lovers to watch some nerve-racking cricket matches in a famous international cricket stadium.   
Source: Hindustan Times
To know more about ticket pricing log on to: Q-Tickets
For More Sports News & Updates - Visit : www.sportsmonks.com