Selfies, Music, Sports, Books, and Military parades Show the Excitement Around Qatar at Katara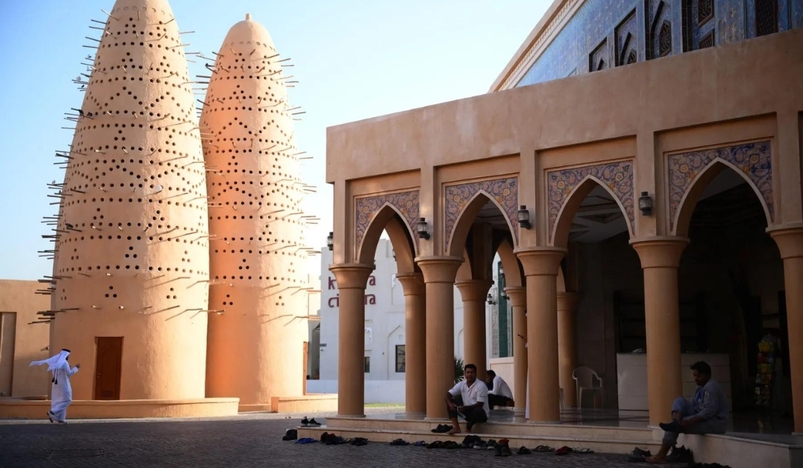 Katara
As part of its celebratory schedule for the ongoing FIFA World Cup Qatar 2022, Katara, the Cultural Village, has continued to offer a wide range of events and activities. This has been made possible by the notable attendance of tourists from many countries and soccer enthusiasts. 
Many people now prefer to take selfies and photos against the backdrop of the murals on the buildings in Katara. France-based enthusiast Joseph said:"I was very impressed by these murals, as I am a fan of graffiti art. I also admired the sculptures and works of art scattered throughout the Katara."
Mario from Argentina said: "Katara is magical and beautiful. We took a lot of photos, whether with people or with these beautiful works of art. I also loved the architecture, its view of the sea, and diverse and luxurious buildings."
Naomi from Ukraine said: "The beauty is that you can learn about many things at the same time at Katara, such as the culture of the people of the country and other cultures, in addition to getting to know the local cuisine and its delicious dishes, and meeting people of various nationalities. Personally, I loved the art exhibitions and the interest in presenting the local culture in the best way."
Dr. Najeeb Nazim, the general supervisor of Katara Oud Centre said: "We offer three daily sessions for the public to enjoy Oud recitals of famous artists Siddiqui, Najib Nazim, Riad Boualem, Mohamed al-Sulaiti, Faisal al-Najm. We will also present two lectures on the history of the Oud, in which we will discuss the various stages during the 5,000 years of the history of this ancient instrument."A unique concert featuring a number of well-known performers will take place on Wednesday at 7 pm at the Katara Oud Centre's headquarters in Building 6, he added. 
The Qatar Society of Engineers' "Football and Sports Engineering" activities were introduced close to the model of the biggest sports shoe in the world. It features a variety of kid- and adult-friendly exercises that gauge football players' effectiveness by following their movements. After completing quick assessments with artificial intelligence, parents can get a report on their kids' football abilities. 
Paris Saint-Germain, the Lusail Football Academy, Asura, and N S A Tech, the latter two of which specialize in artificial intelligence, are just a few of the notable sports organizations and businesses taking part in these events.
In addition to paintings, books, and clippings from vintage and contemporary newspapers and periodicals concerning watches, Building 46 also hosts an exhibition of unique watches from international companies and from various historical eras. 
In addition to eight novels, including those translated into English, the Katara Publishing House will launch 22 books on Wednesday afternoon in Building 18 in conjunction with the FIFA World Cup Qatar 2022. 
Additionally, a military performance put on by the Military Show Centre and the Qatari Armed Forces Music Battalion is shown to visitors to Katara every day beginning at 3.30 p.m. on the waterfront.