Security Exercise for FIFA World Cup Qatar 2022 'Watan' to Kick Off on Nov. 15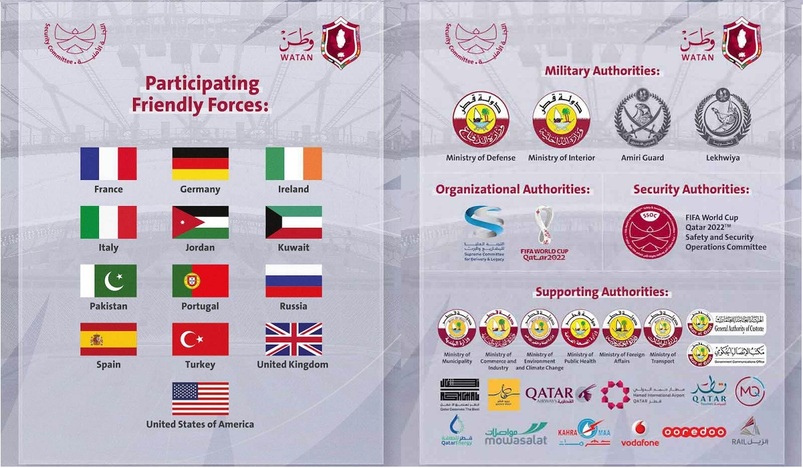 Watan Security Exercise for FIFA World Cup Qatar 2022 by MoI
The Ministry of Interior (MoI) has announced that the security agencies in Qatar will be conducting an exercise entitled 'Watan' from November 15 to 17, 2021 with the participation of the various military, administrative and service authorities concerned with hosting the FIFA World Cup Qatar 2022.
One of the biggest events to happen in Qatar this year, it will come under the auspices of H E Sheikh Khalid bin Khalifa bin Abdulaziz AI Thani, the Prime Minister and Minister of Interior and head of the Security Committee of the FIFA World Cup Qatar 2022 and in the framework of the reinforcing the security preparedness for hosting the much-awaited football tournament in the world - FIFA World Cup Qatar 2022.
The exercise 'Watan' aims at enhancing the role of the concerned authorities while executing their regular missions and additional tasks during the World Cup to assess the responsiveness in emergencies and enact the mechanisms of command, control and cooperation between military and civil agencies to achieve integration of their roles while accomplishing the missions. 
This is in addition to enhancing close collaboration between the participating sisterly and friendly forces to ensure integration of the efforts and cooperation for achieving the best security experiences during the major sports activities and events hosted by the State of Qatar.
The security exercise 'Watan' is considered as one of the biggest events in terms of the number of participating authorities from Qatar and abroad, and its integration between security, military, organisational and service authorities and various scenarios based on all types of expected internal and external risks while hosting World Cup. Experts and specialists of different fields participating in the exercise to hold the exercise after conducting studies.
Source: MoI