Security and Safety Operations Committee of the FIFA World Cup Participates in Milipol Qatar 2022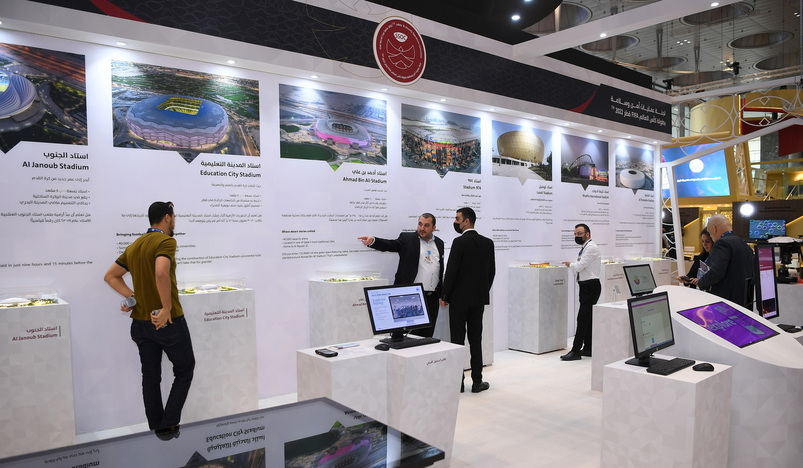 Security and Safety Operations Committee of the FIFA World Cup
The Security and Safety Operations Committee of the FIFA World Cup Qatar 2022 is participating with a distinguished pavilion at the international event for homeland security and civil defense (Milipol Qatar 2022), which is currently being held at the Doha Exhibition and Convention Center.
Through its pavilion, the committee reviews its latest preparations in the field of securing major sports tournaments, especially with the approach of Qatar hosting of the most prominent tournament in the world.
Captain Ali Al Nama, Head of the Security and Governance Program Section of the Committee, explained that the pavilion includes a set of security systems that will be used in the FIFA World Cup Qatar 2022, including an anti-drone system, which is an integrated system that monitors and deals with any suspected flying objects.
He added that the pavilion also displays the security access system (SAX), a system that helps manage crowds during entry and exit operations to and from stadiums, in addition to ensuring the validity and safety of tickets and fans' cards, and detecting any fraud cases.
The pavilion also reviews the security system for controlling the surveillance cameras of the stadiums and their surroundings, fan areas, etc., which is a system linked to the National Command Center, and allows law enforcement agencies to take the necessary measures in the event of any security threats.
He pointed out that the pavilion includes miniature models of the stadiums where the matches of the FIFA World Cup Qatar 2022 will be held, with a review of the latest security, safety and welfare means included in these stadiums.
He indicated that the pavilion is interested in introducing the exhibition's visitors to the "Haya" system of the fan card that was used during the "FIFA Arab Cup Qatar 2021", and will also be used during the World Cup, a process that contributes to facilitating procedures and entry to the stadiums, in addition to ensuring strengthening security and safety procedures, where visitors are introduced to the steps required to obtain a fan card, noting that the "Haya" system is the system through which fans from outside the country could apply to attend the tournament.
The FIFA World Cup Qatar 2022 Security and Safety Operations Committee signed a partnership agreement with Smart Communication Systems, which specializes in interactive security solutions; to secure the facilities of the World Cup in accordance with advanced systems, on the sidelines of the exhibition activities.
(QNA)