Sealine Medical Clinic to Open for Camping Season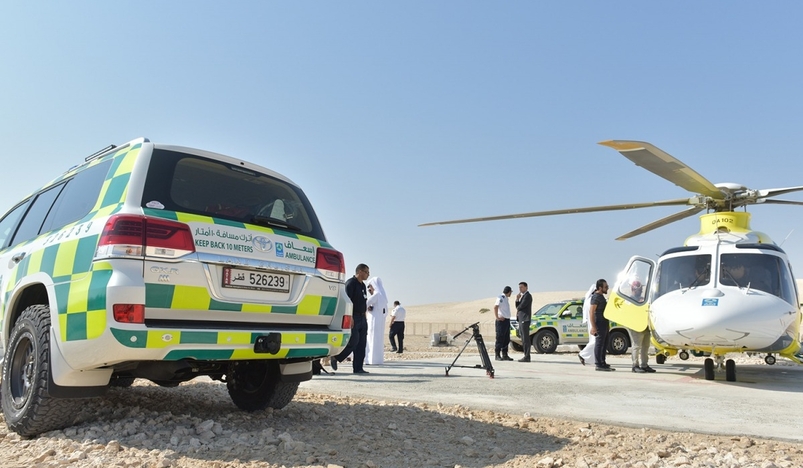 Sealine Medical Clinic to Open for Camping Season
For the camping season of 2022–2023, Hamad Medical Corporation (HMC) will open the Sealine Medical Clinic in Qatar's Sealine district tomorrow.
The Sealine Medical Clinic has been treating campers and visitors to Sealine and Khor Al Udaid for 13 years, and it will resume operations right away to ensure that HMC continues to provide high-quality, compassionate healthcare to all patients in Qatar.
Throughout the camping season, the clinic will be open from 3 p.m. on Thursdays to 5 p.m. on Saturdays.
Ali Abdulla Al Khater, HMC's chief communications officer and the project manager of the Sealine Medical Clinic, stated that the clinic is crucial in providing treatment for campers and tourists as well as the Qatari community as a whole.
In order to provide easy access to the clinic, Al Khater stated that it is situated on a major road next to Sealine beach. Throughout the camping season, the clinic offers medical and ambulance services to every camper at Sealine and Khor Al Udaid.
Additionally, he expressed his gratitude to the Ministry of Environment and Climate Change for continuing to work with HMC on the Sealine Medical Clinic project. He also thanked each of the relevant parties for maintaining the amenities and services for campers and tourists. This includes eateries and coffee shops that have helped the region flourish as a popular tourist destination in Qatar.
In order to prevent any potential injuries, Al Khater further asked campers and visitors to Sealine to adhere to safety and security procedures.
According to Saleh Al Marri, Executive Director for Events and Emergency Preparedness at HMC's Ambulance Service, Ambulance Service coverage in the Sealine area operates around-the-clock with two standard response vehicles as well as two 4x4 vehicles that are used to transport patients from the sand dune areas to the clinic, a standard ambulance vehicle, or the helipad.
"HMC's Ambulance Service will increase the number of ambulances to six, and five 4x4s during weekends and official holidays," he said. "Air ambulance helicopters, paramedics, critical care paramedics, rapid response paramedics, supervisors, liaison officers, and operations managers will also be dispatched by the Events and Emergency Preparedness Section at the Ambulance Service according to its predetermined lead and control plans for events to ensure optimum coverage in Sealine area during the camping season."