SC Launches Qatar Media Portal Ahead of FIFA World Cup 2022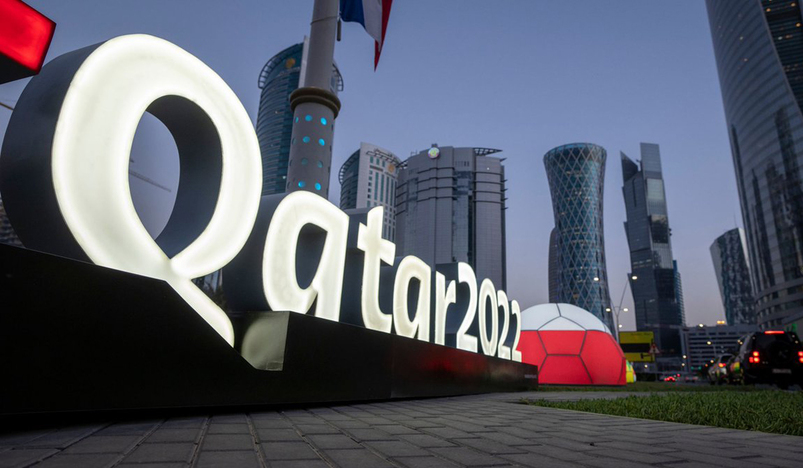 FIFA World Cup Qatar 2022
The Supreme Committee for Delivery & Legacy (SC) has launched the Qatar Media Portal, a new digital platform that will give media and broadcasters attending the FIFA World Cup Qatar 2022 access to a wide range of resources compiled by the Host Country during the World Cup, which kicks off Nov. 20.
The new website - media.qatar2022.qa - will host and deliver exclusive Host Country content and facilitate a range of services for those attending this years tournament, including interview requests with SC and government spokespeople, studio bookings and media tours.
The portal will provide a one-stop shop for Hayya entry permits and filming/photography permits for all media and broadcast representatives attending the tournament (Host Country-Accredited Media and FIFA-Accredited Media and FIFA MRLs) NRHs). Host Country media accreditation for non-FIFA Accredited Media is also available on the portal and facilitates hand-carry equipment clearance procedures (excluding drones).
Registered users will also be granted access to Qatars Host Country video and photography archive, making it an ideal content resource for media and broadcast representatives attending the tournament in Qatar and those who do not travel but still wish to cover the tournament remotely.
Fatma Al Nuaimi, Communications & Media Executive Director, SC, said: "The Qatar Media Portal will provide a valuable resource for media, broadcasters and digital influencers from around the world as they cover the first FIFA World Cup in our region. We look forward to welcoming thousands of media professionals, broadcasters and content creators to Qatar for the tournament as we showcase the very best our country has to offer." Thousands of media and broadcast representatives are expected to attend Qatar 2022 with a significant number set to be accredited by the Host Country. Alongside FIFA-Accredited Media and FIFA MRLs and NRHs, Host Country-Accredited Media will have the opportunity to focus on the social and cultural context of the tournament, local news and events, and development aspirations, including those related to the legacy of the FIFA World Cup 2022.
While Host Country-Accredited Media will not have access to official tournament-specific sites, such as FIFA World Cup stadiums, training sites, the Main Media Centre and International Broadcast Centre, they will have access to high-quality media facilities, including the Host Country Media Centre in Msheireb Downtown Doha and centrally-located broadcast studios.
On approval, FIFA-Accredited Media and FIFA MRLs and NRHs will receive a Host Country Upgrade Pass that would serve as their film & photography permit during their visit to Doha and enable them to access the FIFA Fan Festival and Host Country Media Centre.
All media and broadcast representatives will also access free public transport during the tournament.
Media and broadcast representatives are encouraged to register as soon as possible and explore the portal's various services.
Those with FIFA Media or FIFA MRLs/NRH accreditation pending approval should not apply for Qatar Media Portal permits until they receive notification from FIFA.
(QNA)