Saudi minister orders woman employee replace her boss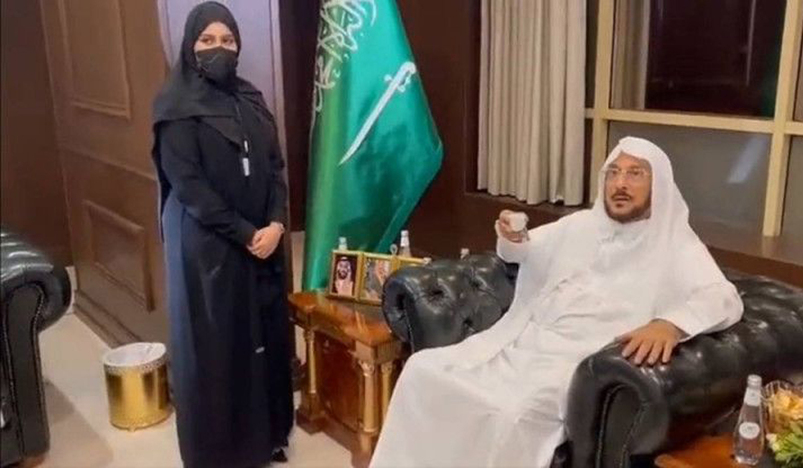 Minister of Islamic Affairs talks to the employee.
Recently graduated appointee takes charge of media in Mecca on basis on qualifications
Saudi Arabia's Minister of Islamic Affairs Abdul Latif Al Sheikh has ordered a young female employee be appointed as a media spokesperson for the ministry in the holy city of Mecca, replacing her boss due to their educational backgrounds, according to media reports.
A video circulated on social media showed the minister talking to a young employee at the media department in the ministry's Mecca branch and asking her about her specialization and that of her manager.
On learning that the recently graduated employee holds a BA degree in media while her manager studied accountancy, Al Sheikh ordered the woman head the department while her manager be transferred to the minister's office in the port city of Jeddah.
The reshuffle makes the employee, identified as Shahad Manshi, the first spokeswoman for the Saudi Ministry of Islamic Affairs, said Saudi news portal Sabq.
GULF NEWS