Saudi Minister of Interior Visit National Command Centre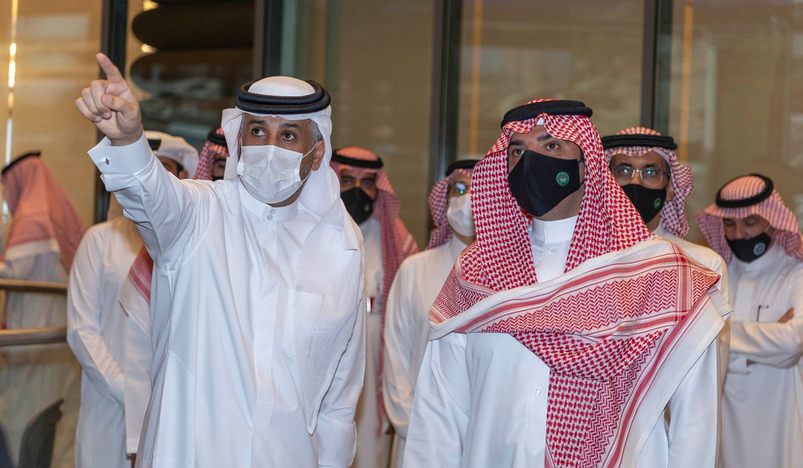 HRH Minister of Interior of the Kingdom of Saudi Arabia Prince Abdulaziz bin Saud bin Naif bin Abdulaziz Al Saud
QNA 
HRH Minister of Interior of the Kingdom of Saudi Arabia Prince Abdulaziz bin Saud bin Naif bin Abdulaziz Al Saud and his accompanying delegation visited on Sunday the National Command Centre (NCC), as part of his current visit to the country.
During the visit, HRH listened to an explanation of the nature of the tasks and roles performed by the National Command Center, and the latest systems and technologies that enable it to perform these tasks. HRH and the accompanying delegation were also briefed on the Center's preparations to secure the FIFA World Cup Qatar 2022.
HRH was accompanied during the visit by HE Undersecretary of the Ministry of Interior and Commander of Lekhwiya Force Major General Abdulaziz bin Faisal Al Thani.