Saudi citizen facilitates Pakistani, Filipino tie the knot in style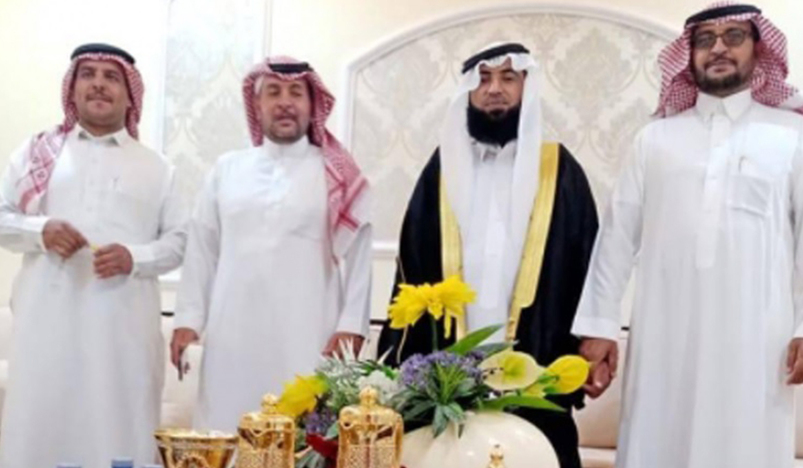 Saudi citizen facilitates Pakistani, Filipino tie the knot in style
Its chapters are replete with nobility and generosity, sincerity and honesty and seriousness in getting things done with a hope of winning pleasure and reward from God.
When Asaad informed him about his desire to marry a young Filipino woman who had reverted to Islam a year ago, a much-delighted Al-Heshal did not delay even a single minute to accomplish the mission.
The first thing he did was to contact the sponsor of the Filipino and obtained his consent. Then, his efforts focused on completing the formal legal procedures one after another.
He managed to secure the required permission from the competent Saudi court as well as from the embassies of the Philippines and Pakistan. Subsequently, the proposed couples underwent premarital medical tests from Al-Shumaisi Hospital in Riyadh.
Then the wedding ceremony was held in style in Al-Heshal's house. Al-Dahha, the famous folklore sword dance of northern parts of Saudi Arabia, was the major highlight of the marriage festivities, held strictly in line with the coronavirus protocols.
The arrangements for the wedding were made in cooperation with the Jaliyat office in Al-Kharj.
The groom, who was keen to wear the traditional Saudi headwear shemagh, headband eqal and bisht, the traditional long cloak wearing over thobes, on his night of joy, expressed his happiness and gratitude to his loving and caring sponsor Al-Heshal and the concerned Saudi authorities for making his dream come true