Saudi Arabia's Makkah gears up for Hajj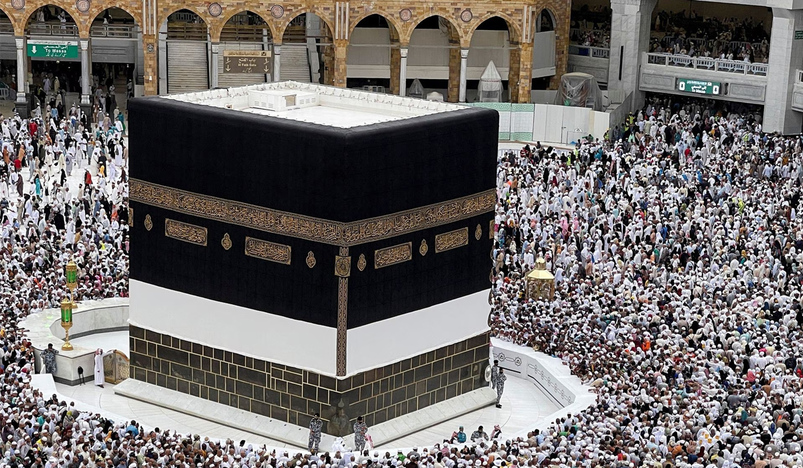 Makkah
Saudi Arabia announced that it has maximised efforts for the next month's annual Muslim Hajj pilgrimage season when numbers of pilgrims are set to return to the pre-epidemic levels.
Authorities in the Saudi holy city of Makkah this week reviewed Hajj preparations at the sacred sites.
A central Hajj committee met in Mecca and discussed projects carried out at the holy places to receive expected large numbers of pilgrims from inside and outside Saudi Arabia for this year's Hajj.
Discussion showed that more than 4,000 permits have been issued so far for houses to be used to accommodate pilgrims as well as over 19,000 buses have been readied for transporting them.
The meeting, headed by Deputy Makkah Governor Prince Badr bin Sultan, also tackled preparedness of utilities and facilities set up at the holy places to serve pilgrims.
Makkah authorities reported on Twitter that the meeting, moreover, reviewed field drills conducted recently as well as those planned in the period ahead to ensure full preparedness on the part of competent agencies for providing top-quality services to pilgrims.
Hajj, one of Islam's five obligatory duties, is due in late June this year.
Saudi Arabia has said that there will be no limits on the numbers of pilgrims from around the world for the coming Hajj season, reversing earlier restrictions prompted by the pandemic.
In the past two years, Saudi Arabia downsized the numbers of Muslims allowed to perform the Hajj rites to prevent spread of COVID-19.
Around 2.5 million Muslims used to attend Hajj annually in the pre-pandemic times.