Saudi Arabia to ban unvaccinated people from entering public places from Aug 1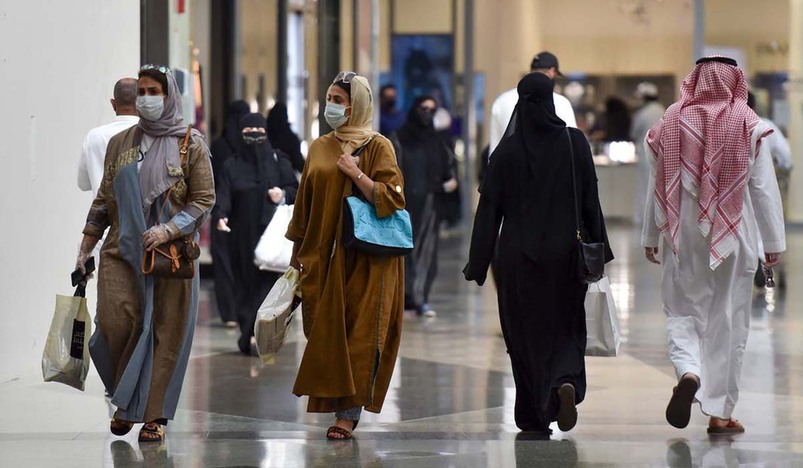 Saudis shop at the Panorama Mall in the capital Riyadh on May 22, 2020. (File photo: AFP)
COVID-19: Access to government/private educational facilities will also be restricted
Vaccinated people will only be allowed to enter public places and private establishments, starting August 1, the Ministry of Municipal and Rural Affairs and Housing has announced.
According to local media reports, taking two doses of the Saudi approved vaccines or recovery from infection of the virus will be a mandatory prerequisite to enter public places, commercial centres, shopping malls, wholesale and retail stores, public utility markets, restaurants, cafes, men's barbershops and women's beauty salons, the ministry said in a statement.
Earlier this month, Saudi Arabia announced that it will ban access to shopping malls and all commercial outlets for unvaccinated people starting from August 1.
Only vaccinated people will be given access to economic, commercial, cultural, entertainment and sports activity. Visiting any government or private establishment, whether for business or following up will also be limited to vaccinated people. Authorities also restricted access to government or private educational facilities as well as public transport.